Today's Daily Soap {
S
cripture |
O
bservation |
A
pplication |
P
rayer}
FOR TODAY'S FULL READING, CLICK THE TITLE LINK ABOVE.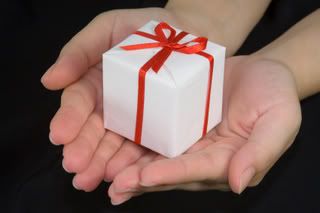 S

: 

"Don't bargain with God. Be direct. Ask for what you need. This is not a cat-and-mouse, hide-and-seek game we're in. If your little boy asks for a serving of fish, do you scare him with a live snake on his plate? If your little girl asks for an egg, do you trick her with a spider? As bad as you are, you wouldn't think of such a thing—you're at least decent to your own children. And don't you think the Father who conceived you in love will give the Holy Spirit when you ask him?"

Luke 11:10-13 [MSG]


O

: The gift of Salvation is ours for the asking.


A

: Why does God say that all we must do to be saved is ask? Simply believing in Christ as the Son of God who dies for our sins and inviting Him into our hearts is the ticket to Salvation. No tests involved. No preconditions. No cost to us whatsoever, because Jesus already paid the price for us. And it isn't a trick. When my son or daughter ask for something, like a special gift for their birthday, or something like that -- if it's in my power to give, I give it to them. I want my children to be happy and to know that their father loves them so much that he would do anything for them. Even die for them. Our Heavenly Father has that same kind of love for us. So much love that He came to Earth in the form of man and died for us, so that we might live forever. Salvation is the Father's gift to give, and all that we have to do is ask.


P

: Father, Thank You for the greatest gift, and for being the perfect model of the kind of father I should be to my children.

Send feedback to Joe
by email
, or by calling 317-644-6129.
Your comments?
Joe