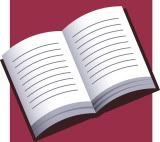 Have you ever asked yourself why bad things happen to good people? It is one of the most often asked questions when tragedy strikes, or when a family loses a loved one, or even as we sit and watch the evening news and hear of Amber alerts, kidnappings, murders.
Why do bad things happen to good people? Why do good people suffer while bad people prosper?
You may very well have asked yourself one of those very questions. Haven't we all? Haven't we all known someone who seemed to live right, friendly and giving of themselves, even someone you might consider a very Godly person, only to be struck down by some terrible illness or accident? My own mother was one such person. She was a very Godly woman, very giving of herself, and loved by virtually everyone who ever met her. She lost her battle with cancer several years ago at the young age of 58.
Why does it happen? When at the same time we see drug dealers, white collar criminals, and thieves prosper from their dirty dealings. Why does it happen? How can it be fair?
Author William P. Young addresses this age old question in his novel,
The Shack
. When Mack Phillips loses his daughter on a camping trip, never to recover her, his life is thrown into turmoil. He suffers what he calls "The Great Sadness" as he struggles to learn what happened to his precious little girl, eventually learning that she has been the victim of a ruthless serial killer who preys on young girls.
Mack struggles in his relationship with God, trying to understand how a benevolent, loving God could allow such a thing to happen to such an innocent little girl. Meanwhile, Mack's wife continues to have such a close relationship with God that she regularly refers to Him as Papa.
Mack finds himself even more lost and confused when he receives a letter in the mail inviting him to return to the shack where his little girl disappeared, and the letter appears to have come directly from God. Regardless of Mack's attempts to push the letter from his thoughts, the possibility of meeting either God -- or possibly even the killer -- at the shack keep bringing him back to the mystery letter.
Author Young takes us on an incredible journey, as we hear the tale of a heartbroken father pursuing justice, answers, his daughter. Read
The Shack
and you will find yourself in the midst of the pain that Mack Phillips feels at the loss of his daughter. You will feel the frustration and the agony that Mack feels as he finds himself in doubt of his God. You will feel the hope and anticipation that Mack feels as he returns to the shack in response to the unexplained letter he received. You will feel all of the emotions, wonder, and awe that Mack feels as the story takes unexpected twists and turns page after page. And you will be floored by the surprise ending.
You will likely find answers to some of the questions above within the pages of this inspired novel. If you read only one book this year, read
The Shack
. If, like me, you read several, make this the next book you read. You cannot possibly be disappointed.
Your comments?
Joe