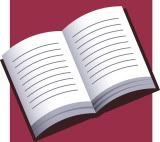 Consider this man who, by His power, His peace, His simple presence, and His fierce purity, quietly turned the whole world upside down. None other could evoke such joy at His astonishing deeds, such anger at His strange aloofness, such fear when He began to draw the attention of powerful enemies ... and such heartbreak when the inevitable came to pass.

Surrounded by a circle of close relationships -- His mother and her extended family, men and women drawn irresistibly by the light of His personality, the authority of His words, the power of His deeds, and above all, by the depth of His love -- this carpenter from Nazareth moved toward a singular destiny. A destiny He would both fear and embrace. A destiny that would mark forever the lives of those who followed Him.
I have just finished reading
Jesus
, by
Walter Wangerin, Jr.
, an incredible account of the life, ministry, crucifixion, and resurrection of Jesus Christ. Written as a work of fiction, told from the points of view of those who knew Jesus best during his time on earth -- his disciples and his mother Mary -- but still true to the gospels of the New Testament. The author fills in the blanks where you may have wondered,
yeah, but what about...
.
"One of you is about to hand me over. One of you plans to give me away."
The author tells a tale of the Last Supper that makes the reader wonder more about Judas Iscariot than ever before. What motivated him? Why did he do it? Did he really betray Jesus willingly?
"Who, Lord? Who is it?"

"The one," he said, reaching for a flat loaf of unleavened bread, "to whom I give--" he broke off a morsel "--this piece." Dipping the piece in bitter sauce, he handed it to Judas Iscariot.

Immediately two things happened: a wind outside suddenly struck the door hard; and in the ghastly shadow it seemed that Judas smiled. As he took the morsel from Jesus's hand, Judas nodded and winked and seemed to smile a conspiratorial smile.

Jesus said, "What you are about to do, go: do it quickly."
The author paints a very colorful character in Judas Iscariot. We learn more about what Judas might have been like. The author makes every attempt to remain true to the Gospel in his telling of the tale, and in his embellishments upon the characters you've become familiar with.
I'm no Bible scholar, but I was raised attending a Baptist Church every time the doors were open, basically, and have read most of the New Testament more than once -- which is just to say that I am pretty familiar with the story of Jesus ministry as a Man on earth. Still, I have always been very curious to learn more about those who walked with Jesus during his time on earth.
Thanks to Walter Wangerin, Jr., I feel I have had that opportunity.
This book is a
must read
, and should be
required reading
, for every one who has a pulse.
Joe