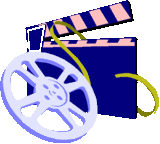 The latest craze in animated movies is 3-D. It goes through fazes, and this faze of 3-D is the best ever.
Unfortunately, we didn't see
UP
in 3D, we saw it on DVD. I would normally be disappointed about such a thing, but not in this case. I found
UP
to be one of the most entertaining animated films I have seen all year.
We all have dreams --
squirrel!
-- and for many of us those dreams go unrealized. When a widower sets out to pursue his wife's dreams for her, action and hilarity ensue. What's best about this movie is that there is none of the unnecessary innuendo included to keep the attention of adults who feel trapped into attending the movie with their children that most animated films have now. The movie was neat, clean, funny. And I'll just bet it was awesome in 3-D, too.
I highly recommend
UP
for viewers of all ages.
Squirrel!
You won't be disappointed.
===
This is a mobile post.