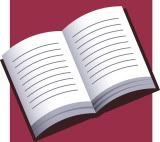 I received my pre-ordered copy of Ted Dekker & Erin Healy's
Kiss
from Amazon about ten days before the official release date. I finished reading the book yesterday.
MINOR SPOLIERS FOLLOW.
Kiss
is Dekker's first attempt at collaborating on a book with a female author, and the feminine touch is definitely visible in the book. Shauna McAllister, daughter of pharmaceutical magnate/Senator/Presidential candidate Landon McAllister, woke up in a hospital bed missing six months of her memory, in a room surrounded by a boyfriend she didn't remember, her beloved adopted "uncle" and her abusive, hateful stepmother. Injured in a tragic car accident that severely disabled her dear brother, Shauna finds herself struggling to piece together her memory and the details of the accident when she stumbles upon a new and unexplained ability.
Shauna finds herself able to tap the memories of other people with a simple kiss or a touch. She quickly learns that her ability not only allows her to see into the past through the memories of others, but to strip those others of the memory she steals. As she soon finds herself fighting for her life and the cause of truth, Shauna struggles to control this new-found talent and to use it to her benefit as she tries to regain six lost months of her life.
Dekker and Healy have crafted an extraordinary tale of suspense, intrigue, romance, and political scandal in
Kiss
. If you've been a Dekker fan for long, this latest is a must-have in your Dekker library. Reminiscent of Dekker's
Thr3e
and
Obsessed
,
Kiss
leaves the world of the Circle behind and explores the unexplained that surrounds us. This is truly one of Dekker's best works to date.
Your comments?
Joe