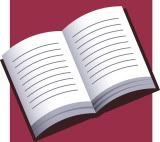 Every very successful author has his signature something. With Stephen King, it has always been Castle Rock, Maine. With Ted Dekker, it's the world of Other Earth. For Dean Koontz, it appears that it has become his character, Odd Thomas.
I originally passed up the
Odd Thomas
collection, for no reason really. I guess I just didn't know what it was about and didn't think it sounded too interesting. Until I saw the video series, "Odd Passenger," based on the Odd Thomas character. View the videos below, or
skip ahead
to read more.
Odd Passenger - Episode 1Odd Passenger - Episode 2Odd Passenger - Episode 3Odd Passenger - Episode 4
Continued...
Those videos captured my attention, sparked my interest, piqued my curiosity -- give it whatever label you want, but I rushed out and bought
Odd Thomas
, the first of (so far) four books about Koontz's colorful character.
Odd Thomas sees dead people. They come to him seeking justice, mostly, though they can't really communicate what it is exactly that they want from him, because the dead don't talk. Or, in the case of the late, great Elvis Presley, they come to him at times just to hang out. To weep. To brood. When the dead refuse to let go of this world for one reason or other, they are doomed to roam the earth as a silent spirit, invisible to all but a very, very few.
In
Odd Thomas
, we follow Odd through his hometown of Pico Mundo, where his strange gift has him on a mission to save hundreds of people from certain death. With twists and turns unexpected, Koontz weaves a tale that will have you glued to the pages and send you rushing out (as I did) to buy the rest of the series.
To say much more here would be to reveal too many spoilers. I'm now reading
Forever Odd
and will soon be reading
Brother Odd
. Of course,
Odd Hours
is now out in hard back. So far, the only Koontz books I've read and enjoyed more have been the first two in his adaptation of the classic
Frankenstein
franchise.
Read
Odd Thomas
. You won't be disappointed.
Joe