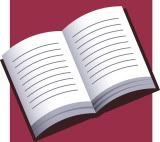 The Bible. It's
the number one selling book of all time
, with something like six billion copies sold in more than two-thousand languages and dialects. Whether you prefer something traditional, like the King James Version, or something more contemporary and modern, like
The Message
, you are sure to find what you're looking for in one of the many, many translations of God's Word.
In
NKJV Greatest Stories of the Bible
from
Thomas Nelson Publishers
, you will find the Bible presented in just a slightly different way. Different, because the Bible is presented as a collection of scripturally accurate stories rather than presented in a book-by-book format divided into Old and New Testaments.
Have you ever wondered just where you can find the story of Christmas? Or the tale of Joseph and his coat of many colors? Or Sampson and Delilah, David and Goliath, or Moses parting the Red Sea? With
NKJV Greatest Stories of the Bible
you simply open up to the table of contents and scroll for what you're looking for, then flip to the appropriate page and read the full scriptural context of the story -- just like that.
While
NKJV Greatest Stories of the Bible
does not present the entire text of the Bible to us from cover to cover, it does present hundreds of favorite Bible stories in an easy to find, easy to read format.
While I would normally choose a translation other than the New King James Version,
NKJV Greatest Stories of the Bible
is presented clearly and I found it quite readable and quite enjoyable. It's a great resource for family devotion times, for home schooling, or just for spending some quiet, personal time with the Word.
Send me your comments.
Joe