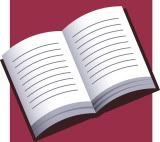 Recently, I won an autographed copy of Eric Wilson's
Field of Blood
from
Christian Manifesto
. I have just finished reading this first in the planned 
Jerusalem's Undead
trilogy.
Before my review, enjoy this video trailer for the book:
Direct video link
.
What Dean Koontz did for Mary Shelley's
Frankenstein
franchise, Eric Wilson has done for vampires. In an unbelievable attempt to present the good versus evil battle of the Nazarene versus Jerusalem's undead, resurrected in the bodies of the ancient dead, including Barabbas, the very man who was released by Pontius Pilate while Jesus Christ was held over for crucifixion, Wilson weaves an intriguing and thought-provoking tale of what if.
What if the death of Judas Iscariot didn't end his betrayal of Jesus Christ? What if his tainted blood seeped into burial caves deep within the earth, causing a counterfeit resurrection of the dead? What if those who had risen answered only to the master collector himself, Lucifer? What if their sole purpose as they walk this earth was to put an end to the human race as we know it? And what if they had to defeat a select group of
thirty-six righteous, immortal people
in order to do so?
Wilson weaves an imaginative version of the classic vampire tale, a traditional story of good versus evil, all while incorporating dimensions of Judaism and Christianity into the story. Don't believe that a vampire story can be considered Christian fiction? You haven't read
Field of Blood
. I was skeptical myself before cracking the covers on this book, but found myself unable to put it down in the final chapters.
This book deserves a read, and you deserve the experience of reading it. I highly recommend this tale, and can't wait for book two in the trilogy to come out in August.
Your comments?
Joe