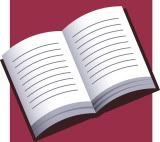 Books that I read and review here are almost exclusively either nonfiction or from the Christian fiction genre. Not this time.
Author Brad Thor delivers a political thriller in
The First Commandment
, which by the way is
Thou Shalt Not Negotiate With Terrorists
. Yeah, that first commandment, the first commandment of the war on terror. I unfortunately jumped into a series of some seven books, and I jumped in at book six. Too often, when authors are writing a series of books, they make one of two errors: (1) they either spend too much time reminding you of things that happened in past volumes of the series, or (2) they leave you totally in the black about key events that you don't know if you haven't read the entire series. Happily, Brad Thor commits neither of these crimes of fiction writing. He wastes no time rehashing the past unless it is critical to the current story line, and even then gives you just enough information to give you a general understanding. Very well done. It makes the book a very simple read, and makes me very confident that I can step back and read the rest of the series without feeling that the future story line has already been spoiled for me.
In addition, his background with the
Department of Homeland Security
makes him a believable storyteller with a credible story line.
With the President of the United States blackmailed into releasing five very dangerous terrorists from Guantanamo Bay, counterterrorism operative Scot Harvath has his work cut out for him as one of the released terrorists begins targeting his family and loved ones. Harvath is helpless as vicious attacks are carried out against his girlfriend, mother, coworkers, and old friends. But Harvath isn't one to sit back and wait for someone else to take action. Despite being ordered by the President to stay out of the investigation, Harvath takes matters into his own hands on a personal seek-and-destroy mission.
Thor delivers a tale that could be cut right from today's headlines (yes, I know that cliche is terribly overused, but when it's true, what am I gonna do?). You'll be shocked at the treatment Harvath receives from the President of the United States, a man who owes his very life to Harvath. You'll be shocked at exactly
why
the President broke the first commandment of the war on terror and agreed to release five of the world's most deadly terrorists, and why he's willing to cover it up at almost any cost.
There is some minor use of unsavory language in this tale, which I feel the author could easily have left out of the story without lessening the quality of the tale. Fortunately, the unsavory language is limited, and there's no other objectionable content.
I can confidently recommend Brad Thor's
The First Commandment
, and will soon continue reading the rest of the series myself. However, based on even a limited amount of unsavory language, I would only recommend this book to adult readers. That being said, for me it was a very enjoyable read.
Your comments?
Joe