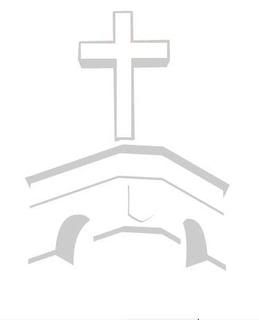 Vacation day five was a very relaxing day. We started the morning by continuing our church hunt, trying to find something closer to home where we feel welcome, comfortable, and moved to worship the Lord.
Prior to moving to Indianapolis, we attended
Maryland Community Church
in Terre Haute, where we still return on occasion for the
eXchange Community Worship
led by Pastor
Scot Longyear
. It's a ninety minute drive to go there, so we have been hoping to find something closer to home. We have
visited several Indianapolis churches
in the past few months, and have had a difficult time finding a place that we can call "home." In most cases, my wife and I both know right away whether the church we're in feels like home or not. More accurately, we both have known right away that the church
doesn't
feel like home. We haven't yet found a church that we have felt we could call home. Until, possibly, today.
Our church hunt took us this morning to
Common Ground Christian Church
on
Illinois Street in Indianapolis
. We were running a bit behind this morning, as my wife wasn't feeling well, so things were already under way when we arrived for the 11am service.
As we arrived, we were shocked to see the sanctuary so full that we were concerned there might not be two seats together for us to sit. My wife thinking she might have seen some place for us to sit, we decided to drop off the kids and join the worship service.
We had to find our own way to the children's worship area. That wasn't difficult, as there was one main hallway directly outside the sanctuary, and there were signs clearly marking what each room was. We first took our daughter to the toddler class. We were greeted there by a nice gentleman who made us feel welcome and told us how to get to the Kindergarten class to drop off my son. We were greeted there as well, and for the first time in quite some time, my son wasn't resistant to being left in the class.
When we returned to the sanctuary, we found that there indeed were not two seats together for us. Instead, we went up to the balcony and took two seats in the back row. Not normally where we would want to sit, but we were latecomers to the service.
The service today opened with five or six people on the stage reading
the entire book of Jonah
. We arrived to our seats just as they finished reading and the worship leader took over.
The worship was led by one man, playing an acoustic guitar, with no backup band. There were drums, keyboards, and other band equipment on the stage, but for some reason today the worship band consisted of one person on acoustic guitar. Interestingly enough, that was all that was needed, as you could actually hear all the way up into the balcony the entire congregation joining in the singing. It was quite inspirational. In fact, before the Pastor even took the stage, my wife jotted a note to me that read:
I think I like this church. We'll see after the message.
Communion took place before the Pastor took the stage, and once again we were exposed to the unusual form of Communion that I have referred to as a modified form of
intinction
. Though it isn't the form of Communion we've grown accustomed to, it appears to be quite commonly practiced in Indianapolis, and we are starting to get used to it.
The Pastor delivered a message from the 4th chapter of Jonah (see link above), about choices. Most notably, we were not created to live outside of Eden. Are we choosing to move toward Eden, or away from it? I won't share all of my notes here, as I'll likely post some commentary on it this week at
Soapy Joe
. I'll add an updated link
here
when it's available
. We both enjoyed the sermon.
After the sermon, the worship leader returned to the stage during a time for people to make a decision for Christ. As
I stated in last week's article
, my wife and I prefer a longer time of corporate worship
after
the message to give people more time to make a decision. No church as of yet has done it this way.
One of the most notable things about the service was what appeared to be the total absence of a time to take an offering. Unless this happened at the very opening of the service before the reading from the book of Jonah, then there was no offering taken during the service.
Most importantly, I think, was the fact that both of my children said they enjoyed the children's worship, that they wanted to return again, and my son actually remembered what his teaching had been about (Esther).
I think we'll be returning again soon to Common Ground, though we will certainly plan to arrive early enough to be seated closer to the front of the sanctuary and to ensure we don't miss the beginning of the service. I'm not completely decided yet, but we may very well have found a local church that we can call home.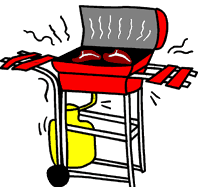 After church, we did a little grocery shopping and returned home, where I grilled one of the juiciest, most tender steaks I have ever eaten, as well as veggies for my wife, garlic & onion corn, and hot dogs for the kids. It was our Labor Day cookout, since we'll be spending my son's fifth birthday tomorrow at
King's Island
.
Today was a nice relaxing day, getting the kids to bed early so they can get plenty of rest for tomorrow. I have just three days left before returning to work, and tomorrow will likely be the busiest of them all.
Your comments?
Joe