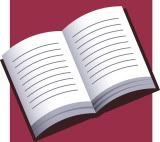 Finally, after waiting more than three years, Dean Koontz delivers with Book Three of his take on the classic
Frankenstein
tale. From
my earlier review of Books One and Two
:
Imagine if Mary Shelley wasn't a novelist at all, but rather an historian. If she had penned her hit book Frankenstein not from her own imagination, but rather from actual events that occurred in her lifetime. If not only Doctor Frankenstein had really existed, but also his monstrous creation.

If such a thing were true, then it's not much of a stretch of the imagination to believe that this giver of life had found a way to ensure his own mortality. Or to believe that the monster he created is still alive today, hiding and waiting.
Dean Koontz does indeed come through in the long awaited, greatly anticipated conclusion(?) to his
Frankenstein
trilogy. In
Dead and Alive
, Koontz builds upon the foundation he laid in Books One and Two, with a fast paced, action packed, page turning frenzy of a monster tale like nothing you have ever read -- like nothing you could possibly prepare yourself for.
* * * SPOILER ALERT * * *
As Doctor Frankenstein (aka Victor Helios) prepares to mount his final war against the Human Race with his New Race, he quickly finds his empire collapsing around him, as a rebellion of his creations, led by his first -- the Frankenstein monster first made famous by Mary Shelley, known here as Deucalion -- mount an elaborate ambush and take the famous Doctor down, along with all (or very nearly all) of the abominations he has created.
* * * END OF SPOILERS * * *
Set, as the first two books were, in New Orleans -- though this time as Hurricane Katrina is approaching the city --
Dean Koontz's Frankenstein: Dead and Alive
will make you think twice about just what science can achieve. You won't want to read this book in the dark -- which is challenging, because you're likely to find yourself reading it into the wee hours of the morning, as the dark closes in around you, and every little bump and shuffle that you hear will have the skin standing on the back of your neck.
My greatest disappointment about the trilogy? That it had to end. Or did it?
Your comments?
Joe
Maddy's Cancer Battle