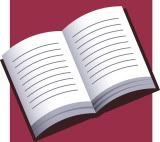 Conspiracy theorists (including one that works for me) are constantly telling the tale of a secret society that actually runs the world governments. Whether they call it the Rothschild Society, the
Illuminati
, or the Council on Foreign Relations, it's all just the same old story, and it's all one big conspiracy theory.
The late author
Larry Burkett
turns this conspiracy theory into a compelling
fictional
tale of intrigue in
The Illuminati
.
Spinning a familiar yarn of a corrupt leader rising to power and manipulating the system to exterminate a select group of people,
The Illuminati
is very realistic, very timely, and very thought-provoking.
This is a must-read for all!
Joe