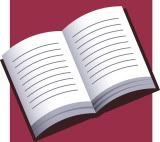 As I continue through Dean Koontz's
Odd Thomas
series of books, I have recently finished reading the second of the series,
Forever Odd
. While I found
Odd Thomas
(
click here for my review
) to be quite enjoyable, I found
Forever Odd
to be very difficult to put down. It was a fast paced book that kept the action coming, page after page. While we continue to learn more about "Dean Koontz's most likeable character," he continues to learn more about himself.
While a great deal of book one in the series is devoted to the development of characters and setting, by book two we are already familiar with Odd Thomas, Chief Porter, Ozzie, and the town of Pico Mundo, and Koontz can spend a significantly greater amount of time working on developing the plot of his story.
I found myself up many late nights, digging deeper and deeper into the story, finding it more and more difficult to put the book down. Many of those nights I fell asleep with my nose in the book long before I decided that it was time to put the book down and go to sleep.
Perhaps one of the best parts of
Forever Odd
is the hook at the ending that makes you anxious to dive into the third installment,
Brother Odd
, which is just what I've done.
No spoilers here, sorry. Just grab the book and start a thoroughly enjoyable read.
Your comments?
Joe