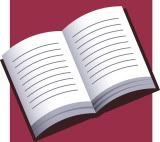 Whomever said you can't judge a book by it's cover obviously never read
Velocity
by Dean Koontz. One thing that never happens in the book
Velocity
is a lull in the action. From the opening page to the final chapter, Koontz's characters in
Velocity
deliver a fast-paced tale of intrigue, mystery, and horror (or, more accurately, terror).
When Billy the bartender leaves work one night to find a note on the windshield of his SUV, he is thrust into a game that he has no choice but to play -- a deadly game.
If you don't take this not to the police and get them involved, I will kill a lovely blond schoolteacher somewhere in Napa County. If you do take this note to the police, I will instead kill an elderly woman active in charity work. You have six hours to decide. The choice is yours.
What would you do if faced with such an ultimatum? On one hand, you could rush to the police and show them the note, essentially signing the death warrant of a sweet little old lady. Or you could shrug it off, assume it's just a hoax, and hope not to read about a murdered young blond woman in the morning papers.
* * * SPOILER ALERT * * *
When Billy is faced with making the choice, he finds that action and inaction are one and the same, as he learns from his friend, Deputy Lanny Olsen, that a young blond schoolteacher has been found murdered. Having chosen not to decide, Billy decided to let the old woman live and the young woman die -- in what is only the first move of a deadly game of cat and mouse that leads to shocking revelations, for both Billy and the reader.
* * * END OF SPOILERS * * *
Velocity
, released four years ago, is one of Dean Koontz's most compelling books ever. Packed with action and suspense, this book is likely to steal hours of restful sleep from you. Will you keep reading, or put it down until tomorrow? The choice is yours. Choose wisely.
Your comments?
Joe
Maddy's Cancer Battle