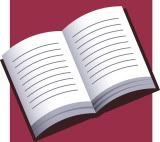 If, like me, you are an avid reader, then you have likely found yourself lost so deeply in the pages of a book as to feel that you were, indeed, a part of the story. But have you ever found yourself living the story because it jumped out of the pages into your world?
In
Inkheart
, by Cornelia Funke, that is exactly what happens, when an old bookbinder stumbles upon an astonishing discovery. While reading aloud from a book to his wife and daughter, Mortimer Folchart discovers his uncanny ability to literally bring the story to life, as three wretched characters from the book he is reading stand suddenly before him in his own home. Feeling astonished and threatened, Mo jumps to the defense of his wife and daughter and bravely chases the evil intruders off with their own weapons, a sword dropped by one of them, only to discover afterward that his wife is nowhere to be found.
Throughout the pages of
Inkheart
, Mo, his daughter Meggie, and his wife's aunt Elinor find themselves in the midst of a battle of good and evil as the three book characters -- the vicious leader Capricorn, his trusty servant Basta, and the traitorous Dustfinger -- clash with Mo for the book that delivered them into this world -- each for his own reasons.
In grand fashion, author Cornelia Funke weaves a tale of suspense and intrigue that will keep you turning the pages in a quest to discover what happens next. With as many twists, turns, and unexpected detours as a stretch of mountain highway,
Inkheart
will leave you eagerly anticipating the sequels:
Inkspell (Inkheart)
and
Inkdeath (Inkheart Trilogy)
. Like Harry Potter, this is young adult fiction that will be enjoyed by all ages.
Your comments?
Joe
Maddy's Cancer Battle