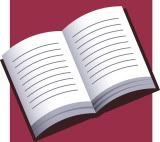 Pier 1, Home Depot, GAP, Footlocker, Macy's, KB Toys, Linens 'N Things, Circuit City. What do all of these companies have in common? Sure, they're all retailers. But more than that. They have all closed some or all of their stores in the past several months. And for what reason? Because the economy is bad? Because the country is in a recession? Because the value of the dollar is slipping? Because unemployment is climbing?
In
Collapse of Distinction
, author, business expert, and fellow Hoosier
Scott McKain
explains what these seemingly great American successes seem to have forgotten: if you want to succeed in business, you must develop a business of distinction. The above companies all failed to differentiate themselves in a market where everyone offers the same thing for the best possible price because they have forgotten that
different is better
.
In his 2001 best seller
Good to Great
, author Jim Collins praises Circuit City among others for achieving greatness in their respective industries. Why, then, is
Circuit City no more
? Scott McKain explains that Circuit City "evidently did not know how to differentiate from a competitor such as Best Buy." From dropping the major appliance business to dropping most commissioned sales associates for hourly associates, Circuit City struggled for it's last six years trying (unsuccessfully) to emulate the success of Best Buy.
Having lived through the beginning of the end for Circuit City as a Manager there six years ago, I found McKain's explanation of the importance of building a business of distinction to be compelling, informative, and educational. Through colorful comparisons to Apple, Nordstrom,
Les Schwab Tires
, and others, McKain paints a portrait of how the cloning of American business has led to the failure of so many once "great" companies.
As a Retail Manager with a company struggling to get back on the road to profitability after nearly a century in business, I found myself with a red pencil making notes throughout
Collapse
, planning on how to use the principles McKain discusses in my location to build the
Ultimate Customer Experience
. This book should be mandatory reading for Managers at all levels of business, new and experienced alike. McKain knows business, as his own success has shown, and the business world could stand to gain a great deal by putting his principles into practice.
Your comments?
Joe