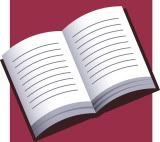 We live today in a world of constant worry over our own security. Whether it's the local thugs running the streets or the latest terror network to hit the nightly news, our world is just not as safe as it once was -- as it was during my own childhood.
9/11 woke us up to the fact that fundamental extremists would rather die killing us than peacefully co-exist with us. They label their hatred as "Jihad," hiding behind the teachings of Islam
[see note below]
. They attack us, hoping to win an instant ticket to paradise through martyrdom for Allah.
In his book,
Interview With The Devil
,
Clay Jacobsen
takes the reader on a very realistic -- very possible -- what-if journey behind the scenes of investigative reporter / former Marine Mark Taylor's attempt to interview -- and eliminate -- the most evil religious terrorist of his time. Breaking every sacred rule of the journalistic code of ethics, Taylor agrees to cooperate with the CIA to facilitate the assassination of Ahmad Hani Sa'id, leader of the Jihad al-Sharia terrorist network, under the guise of a television interview.
Jacobsen -- having thoroughly done his research -- weaves a tale of suspense and pulse-pounding action as his American hero faces off with Islamic extremism.
I picked up this book for a buck at a
Berean
book store, and sat up into the wee hours of the morning to finish it. So real is Jacobsen's tale that I could just as easily have been reading the Sunday newspaper.
Interview With The Devil
provides informative insight into the minds of America's greatest enemies -- those who kill and die for the will of Allah -- while at the same time entertaining the reader and giving a crash course on Islam's holy book, the
Qu'ran
.
Interview
should be read by every red-blooded American who does not understand the justification for our country's role in the war on Terrorism.
At just a buck, this book would be a bargain at twenty times the price! I can't wait to get my hands on Jacobsen's other works!
[Of course, none of this is to say that Islam, itself, is evil -- just that the biggest threat facing America today comes from an extremist segment of Islam that believes their duty to Allah is to wipe out the infidels. Those extremists have given the religion of Islam a bad name. I do not intend to label the entire religion as evil.]
Joe