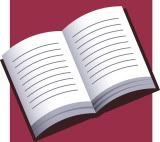 In the world of Mystery fiction, you may not recognize the name of
Frank Peretti
. In the world of Horror fiction, you may not recognize the name of Frank Peretti. In the world of Christian fiction, you might recognize the name of Frank Peretti. If there was ever any doubt, Peretti claims a foothold in all three genres with his most recent release,
Monster
.
We travel with Reed Shelton, Deputy Sheriff turned hiker, and his wife Beck, into a woods unlike any we've ever seen before. Bigfoots and Monsters and Bears, oh my! Peretti introduces us to a side of evolution we can only hope we'll never encounter outside the pages of fiction.
Expertly crafting a tale that is at once compelling and thought provoking while never actually becoming preachy, Peretti proves once again that he is a master storyteller of the highest caliber.
I read
Monster
faster than I've read any book in quite some time. This book should be at the top of your must read list.
Joe