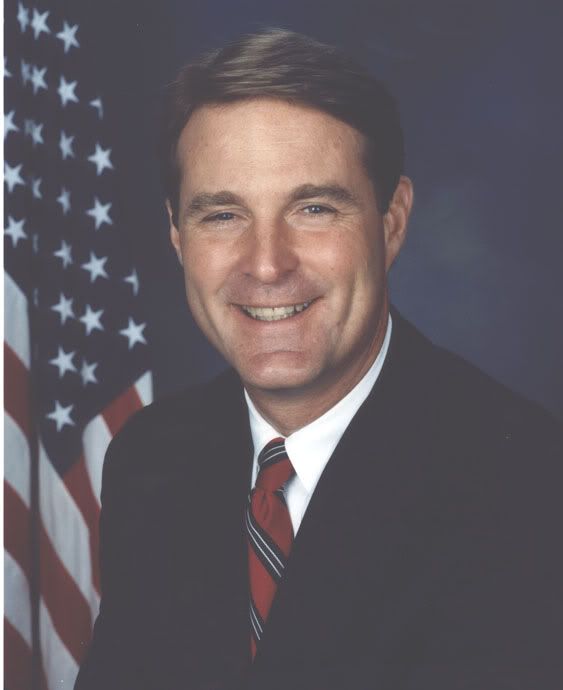 I made a phone call today to the Washington office of Indiana's Democrat Senator Evan Bayh, asking that he not allow fillibuster tactics and that he support a fair up-or-down confirmation vote for Judge Alito before the full Senate. You can listen to that call
here
.
The call was very brief and the staffer I spoke with -- if he hadn't been so drippingly phony -- was actually almost rude. He cut me off in mid-sentence to get my voter information, and didn't give me the opportunity to speak again afterward.
Maybe this is just wishful thinking from the Conservative within me, but I like to think that the staffers were so busy fielding calls similar to mine that they have to be so brief.
I followed up my call with the following email:
Senator Bayh:

I'm a concerned Indiana voter with a keen interest in the Federal Judiciary. It is important to me that the bench be occupied by qualified Justices who will interpret the Constitution, not attempt to rewrite it. President Bush has nominated two such individuals in the persons of John Roberts and Sam Alito.

I was greatly troubled when, after introducing John Roberts to the Senate with such kind words, you were unable to stand behind those kind words with your vote.

A Supreme Court nominee should not be about maintaining some kind of balance on the bench, but rather placing the most highly qualifled candidate for the purpose of maintaining the rule of law. I urge you to do the right thing when Judge Alito comes before the Senate and support an up-or-down vote. Do not resort to the tactics of fillibuster.

What I would really like to see is an Evan Bayh vote in favor of confirmation. I imagine that's too much to ask of a Democrat with Presidential aspirations, though you will surely ask the same of your nominees should you ever win election to the Oval Office.

Sincerely,
You can copy this message and insert your name here, if you choose.
You can reach Senator Bayh
by email
, by phone at
202-224-3121
, or mail your comments to:
Senator Evan Bayh
463 Russell Building
United States Senate
Washington, DC 20510
Don't delay. Contact your Senators today.
Joe