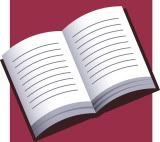 If you ask me who my favorite author is, my answer would have to be
Ted Dekker
. With such compelling reads as The Circle trilogy (
Black
,
Red
, and
White
),
Obsessed
, and
Thr3e
(the movie adaptation is currently in production), and many others, Ted Dekker weaves a tale of good versus evil unlike anything I've seen from any other author.
I most recently finished reading one of his earlier works from the The Martyr's Song series,
Thunder of Heaven
. While this book is best appreciated as a part of the series, it is an entirely enjoyable read on it's own. Written before the 9/11 attacks on our nation, with slight modifications afterward,
Thunder
tells the tale of a terrorist organization with designs on launching a nuclear attack on the United States. What makes this story so compelling is the surprise ending.
Dekker weaves a tale that is both believable and shocking all at once. To go into too much detail would be to reveal too much of the story in advance. All I can say is, read it.
Coming soon, Ted Dekker's newest work,
Showdown
. Stay tuned.
Joe