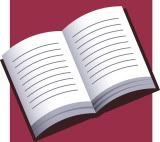 UPDATE

: The book is available now at

Amazon




and the author will be doing a book signing on December 13. I'll post the location soon.



When the CIA and the FBI won't help; when Homeland Security can't protect you; when you feel that justice will never be served, there is only one place left to turn: the World Justice Agency. Under the guidance of the mysterious Solomon, the agents of the WJA mete out justice in a way that only they can.
Somewhere between
Stephen King's Johnny Smith
and
Tom Clancy's Jack Ryan
, there is one man whose organization will stand up for what is right -- stand up for justice, and his most powerful agent is about to be unleashed upon the world's most insidious villains.
In his first novel,
Sweet Dreams
, freshman author Aaron Patterson introduces the world to Mark Appleton, the WJA's newest, most unsuspecting agent, with a very unexpected ability. But then unexpected ability is what the WJA is all about. Unexpected ability and defending the vicitmized.
Patterson's Appleton never ceases to amaze the reader as every turn of the page presents a new twist. Through the first two-thirds of
Sweet Dreams
, we follow Mark Appleton on his quest for justice in the wake of a very personal crime. While Appleton seeks vengeance, we also meet Kirk Weston and his trusty sidekick, Geoff Martin -- three men who take the reader on a high-speed journey of suspense and intrigue.
I don't want to spoil this incredible first work by revealing too much of the story. Author Patterson weaves a tale that is at the same time both unrealistic and completely believable. His characters will win your support and encouragement while they each ride their own runaway train down different tracks to the same destination. And just when you start to question your loyalties, the story takes a shocking turn that sends the reader on a collision course with the possibility of a frightening reality cut fresh from tomorrow's headlines.
New authors come and go every day. Very few come on the scene with the ability to weave a tale that will make you sad to reach the end, longing for more. At at time when the world needs a real hero, Patterson delivers with the WJA's Mark Appleton -- an unlikely hero for the 21st century.
Patterson shows promise. Patterson shows talent. Patterson shows the world what justice was meant to be.
ABOUT THE AUTHOR
Aaron Patterson is the product of Home Schooling and Bible College, with a
Bachelor of Divinity
degree. He works in construction with fire sprinklers and his hobbies include reading, writing, and photography. Aaron reads a book a week, including those of his favorite authors Ted Dekker and James Patterson. "In high school I read one hundred books on my summer break. It gave me a headache!"
Aaron lives in Boise, Idaho, with his wife and two children (and a third on the way).
WIN AN AUTOGRAPHED COPY!
You can register to win an autographed copy of Aaron's debut novel,
Sweet Dreams
(expected available date December 1, 2008). Simply
subscribe
for updates on how you can win an autographed copy of this incredible first novel. Details coming soon.
Your comments?
Joe