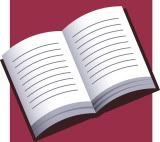 Several years ago, I stumbled across some very enjoyable books by Michael Palmer. By "several," I mean over ten years ago. If I remember correctly, the books were
Flashback
,
Silent Treatment
,
Extreme Measures
,
The Sisterhood
, and
Natural Causes
. It has been several years since I've ventured into the pages of a Michael Palmer book, and I have recently discovered just what I have been missing during that time.
In
The First Patient
, Palmer weaves an incredibly insightful tale that combines his unique medical suspense thrillers with the political thrillers that have become so popular. From the cover:
Gabe Singleton and Andrew Stoddard were roommates at the Naval Academy in Annapolis years ago. Today, Gabe is a country doctor and his friend Andrew has gone from war hero to governor to President of the United States.

One day, while the United States is embroiled in a bitter presidential election campaign, Marine One lands on Gabe's Wyoming ranch, and President Stoddard delivers a disturbing revelation and a startling request. His personal physician has suddenly and mysteriously disappeared, and he desperately needs Gabe to take the man's place. Despite serious misgivings, Gabe agrees to come to Washington.

It is not until he is ensconced in the White House medical office that Gabe realizes there is strong evidence that the President is going insane. Facing a crisis of conscience -— as President Stoddard's physician, he has the power to invoke the Twenty-fifth Amendment to transfer presidential power to the Vice President -— Gabe uncovers increasing evidence that his friend's condition may not be due to natural causes.

Who? Why? And how? The President's life is at stake. A small-town doctor suddenly finds himself in the most powerful position on earth, and the safety of the world is in jeopardy. Gabe Singleton must find the answers, and the clock is ticking. . . .
Michael Palmer tells a tale that could so easily be true that it's frightening. In a world where the next great threat could be lurking around any corner, it would be no surprise to see a terrorist mastermind target the President directly. But Palmer takes the story to the next level, throwing one shocker after another at the reader. This story never gets dull. This story never gets predictable.
Needless to say, it won't be another ten years before I pick up my next Michael Palmer book.
Your comments?
Joe