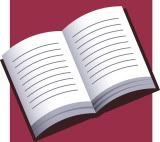 ***SPOILER ALERT***
Proceed With Caution
The following may contain

SPOILERS
For a special Skin episode of Average Joe Radio, CLICK HERE.
The master of suspense in the Christian fiction genre is back, and he's brought the Horde with him.
You met them first in
The Circle
trilogy (
Black
,
Red
, and
White
) and learned of the evil that literally hangs from their bodies. The effects of their evil ways followed you to Project
Showdown
, then through
House
,
Saint
, and now into your very
Skin
.
As all Ted Dekker fans have come to expect, he has woven another suspenseful tale in
Skin
. And, once again, he takes us back into the world of
The Circle
, where the Forest Guard and the Horde wage the epic battle of Good versus Evil.
In
Skin
, we meet five very troubled souls, thrown together unsuspectingly when they cross paths with a trio of tornadoes in the small town of Summerville. As the deadly destructive forces of Mother Nature bury the town in desert sand, the quintuple comes face to face with the very incarnation of Evil --
Sterling Red
.
But all may not be quite as it seems. As tragedy strikes the Summerville police force, former FBI Agent Mark Clifton -- the small town Detective from Walton with the movie-star reputation -- takes over the case. He's a no-nonsense sleuth with a knack for getting to the bottom of things, very slow to trust others, and a deadly aim with a weapon. He's a criminal's worst nightmare. Or is he?

And what of Jerry Pinkus -- the gaming expert -- or brother/sister duo Carey and Nicole Swartz (whose last name, by the way, is a derivative of the German word Schwarz, or
Black
). When they find themselves trapped with Wendy Davidson and Colt Jackson (he of the Summerville Police Department) trying to wait out the stormy tornadic trio, they soon learn that a trifecta of tornadoes is the least of their worries.
Dekker masterfully takes us into the world of
Skin
-- and the mind of Sterling Red -- weaving a tale of suspense that will keep you turning pages long into the night. And, if you're anything like me, you'll find yourself flipping back through the pages in search of the
easter eggs
that reveal the hidden links between
Skin
and
The Circle
trilogy.
(If you want some help finding those links, click the DOWNLOAD button above for my special

Skin

podcast.)
But you better pay close attention, because in the town of Summerville, things are not always what they seem.
Don't trust your eyes
.
Joe
Want to know what inspired Ted Dekker to write

The Circle

trilogy? Find out here.