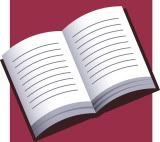 What would you die for?

That's the question suddenly thrust upon a small band of women and children in Bosnia at the close of World War II. When a group of bitter soldiers stumble upon their peaceful village, they suddenly face an insidious evil ... and the ultimate test.

It is then, in the midst of chaos and pain, that the Martyr's Song is first heard. It is then that the window into heaven first opens. It is then that love and beauty are shown in breathtaking reality.
One of
Ted Dekker
's shortest works at just 111 pages,
The Martyr's Song
is the ultimate story of love.
Greater love has no one than this, that he lay down his life for his friends. John 15:13 [NIV]
Through this very eloquent story, Dekker tells not only a story of ultimate love, but one of ultimate beauty, delivering two very critical, timely messages for our time.
Young Marci is ridiculed by fellow students at her school for being ugly. When elderly Eve spies young Marci, she knows that she has to help. She knows that she has to share her story with Marci, to help Marci see her own beauty. Through Eve, we learn the story of thirteen year old Nadia, Father Michael, and how their deep love for Christ leads them both to make what for many would be an impossible decision.
At just 111 pages,
Martyr's Song
should be read by all. We see the brutality of war, the depth of true love, and the beauty of salvation all packed into those few short pages. Kudos to Dekker for penning this touching tale!
Your comments?
Joe