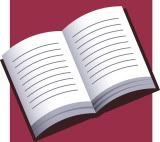 What would you do for love? Would you lie? Would you steal? Would you die? Would you kill? Is there anything you
wouldn't
do for love?
Landscaper Mitch Raferrty grapples with just those questions in Dean Koontz's
The Husband
when he receives a phone call offering to return his wife for two million dollars -- cash.
Holly Rafferty asks herself those same questions as she struggles under the psychological torment of her captors.
Who would you turn to for help? The Police? Even if the kidnappers threatened to kill your wife if you involve authorities? Could you turn to friends or family? Mitch finds the answer when the kidnappers instruct him to go to his brother's home and await their next call. When that call comes,
everything
changes.
Join Mitch Rafferty on the wildest ride of his life as he battles to beat a sixty hour deadline and rescue the woman he loves. He faces challenges and decisions he has never imagined and makes choices he has never faced before as his life changes forever. Will Mitch make it in time? Can he raise two million dollars in cash?
I thought I had the ending figured out about half way through. I was wrong. It isn't really a surprise ending. It just isn't what you might think it will be as you're reading along. The book reads at a fast pace and is, at times, quite difficult to put down.
As with most of Dean Koontz's books, though he is a mainstream author, this book has no objectionable content. I think you'll enjoy it.
Joe