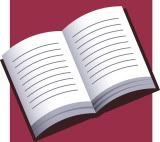 Somehow, the characters in
Clay Jacobsen
's
The Lasko Interview
all seemed familiar to me, as if I have met them in a story somewhere before. Throughout the book, I thought maybe the same characters had been featured in
other Jacobsen books
, but I was mistaken. I guess that speaks to the success of Jacobsen's story-telling prowess in
The Lasko Interview
. It isn't often that a reader feels so familiar with a story as to have a sort of
deja vu
sense about a book he has never read and characters he has never met.
In
The Lasko Interview
, Jacobsen's very familiar Rick Treadway, an out of work television director and struggling Christian, finds himself caught in the midst of a murder mystery as a former co-worker turns up dead of an apparent suicide in his own home study. The deceased's misfortune becomes Rick's good fortune as he is chosen to replace him as the new director of a popular night time talk show. But Rick's good fortune quickly turns on him as he is mysteriously accused of killing the man to get the job.
Jacobsen weaves a seamless tale of mystery and suspense with one of a man who finds his relationship with God suddenly taking the most important place in his life. As Rick Treadway grows in his faith, advances in his career, and ignites a potential new love interest, the author subtly addresses some important issues with the church today. While Sunday services have commonly become about nothing more than what the people can do to make the church successful, many churches have taken to smaller study groups, or house churches, to connect with each other and with God in a more intimate way. Jacobsen's Treadway deals with the confusion of what the church really is, as many have found themselves doing lately.
While most modern day Christian fiction delivers either such a vague message that it's easily missed or such a blatant message that there is no storyline, Clay Jacobsen manages to take the reader into a compelling murder mystery while provoking him to think about faith and religion at the same time. Kudos to Jacobsen for doing that which so many Christian authors fail to achieve today.
To sum it up:
Read this book!
Your comments?
Joe
Maddy's Cancer Battle