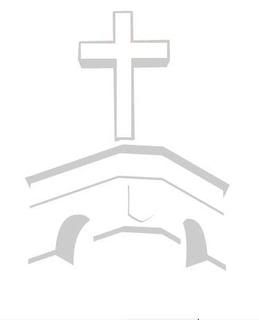 My wife and I have resumed our
church shopping
, after having thought we found a church home were we felt we belonged. Changes at the church with service times,
communion
, etc., made it just not feel like our church home any longer.
So today we headed out to another church near us in Greenfield, Indiana. As usual, I won't mention the church here, because although we didn't feel called to make it a permanent home, the church is doing the work of God, and I wouldn't want to say anything that might have a negative impact on their mission. But I do like to share our church shopping experiences here, as it helps me to sort through the experience, and I always invite readers to share their church recommendations with me.
We arrived today at a church that is a bit smaller than the Indianapolis churches we have been to so far, making it a little less stressful for our first visit. While we both prefer a larger church, some of the Indianapolis mega-churches are just
too
large. We entered the church for the second morning worship service and found several people standing in the vestibule chatting. We approached a desk in the middle of the vestibule that stood beneath a sign reading
Guest Services
, where we waited for approximately five minutes. No one was manning the desk, and none of the many parishioners standing about talking seemed to recognize us as newcomers without a clue. This, for my wife and I, is always an important first test of any church we attend -- are we made to feel welcome? There seems to be no middle ground here, as most churches either go overboard in making newcomers feel welcome or seem to miss the mark completely. After our five minute wait, a woman who had stepped up to the Guest Services Desk next to us, finally spoke up and asked if she could help us. She, of course, had been standing there for almost as long as we were -- maybe deciding whether she felt called to help us?
We explained that we were first-timers there and didn't know where to take our three and five year old kids. She pointed down a hallway and told us to take them there and sign them in. We followed her guidance and dropped our son off in a gym where several other children his age were playing. We still weren't made to feel completely welcome, and were told that our daughter (the three year old) would need to be taken back out into the vestibule and down a hallway by the offices to another children's worship area.
We walked out and headed through the vestibule, unsure of where we were going and with no one to guide us, and finally ended up at a door labeled
Offices
. For the first time, we were made to feel a little welcome, by a teenager who was sitting at the desk signing in children. He gave us more information in thirty seconds than anyone had given us in the entire time we had been there. After dropping off our daughter, we headed into the sanctuary and found a seat in the third row from the front.
The service was scheduled to start at 10:45 am, but at 10:48 a countdown timer displayed on one the screens showed that four minutes still remained before the service would be under way. The band came onto the stage in a state of chaos, as portable speakers were still being set up and people continued to mill around in their seats chatting. I started to get the feeling that everyone there knew everyone else -- sort of like the Baptist church my parents took me to as a youngster. It wasn't a bad feeling, though when you're new and the only one who doesn't know everyone else, it can be a little uncomfortable.
The service finally got under way with some contemporary Christian music. The band was pretty good, with five singers, a bass guitarist, an electric guitarist, an acoustic guitarist, a keyboardist, a drummer, and another drummer on bongos. Eleven people. Wow!
The music was interrupted for announcements, then resumed for another song or two before the band left the stage and one of the singers delivered a message about surrendering everything to God. I enjoyed the message, though my wife felt that the speaker relied too heavily on his notes throughout the sermon. Thus far, I wasn't turned on or off with the experience, for the most part. I didn't feel moved to make it a permanent church home, but felt that we could return there from time to time if we didn't find someplace that felt like home.
Then the sermon ended with communion. I have been very vocal here about my thoughts on communion, so I'll give only a brief recap here. I think communion is a very personal experience that a follower of Christ shares with his Savior. I believe that Biblically we are instructed to take bread and the cup and
drink
, and I have frequently been disappointed with the number of churches we have attended that observe the practice of dipping their bread into the communion cup, rather than actually drinking. My wife and I have agreed that we cannot feel at home if we do not feel called to participate in communion. While today's church observed what I consider to be the Biblical act of taking the bread and the cup separately, they did something that made my wife and I feel awkward -- so awkward, in fact, that we chose not to partake of communion. Upon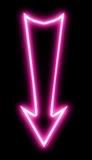 the urging of the man who delivered the message (and I still don't know if he was a Pastor, or what), virtually the entire congregation rose from their seats and formed two lines that led to the altar. As each person made his or her way to the altar, they knelt at the altar in prayer or meditation, reflection -- whatever they chose to do -- then one of several people standing on the stage offered the plate of bread (typical communion wafers) and cups (typical grape juice) to them when they were done. After partaking of communion, each person just left the sanctuary. In the meantime, my wife and I (and a very few others throughout the sanctuary) sat in our seats. I cannot speak for how others were feeling, but I felt as if a neon sign hung over my head pointing down at me, calling me out for not partaking in communion. When my wife noticed that everyone was just leaving after partaking of communion, we arose and shuffled out of the sanctuary.
My problem with the way this church observed communion is that it did not appeal to me as a time of intimate reflection and communion with my savior. It felt as if I was being supervised through the process by church elders and, once my time of prayer at the altar had been observed and approved, I would be offered the bread and cup. It did not feel like communion to me.
After leaving the sanctuary we went to pick up my daughter first. This is the final test of a church experience for us -- whether it gets our children's stamp of approval or not. In this case, both of our children came running out of their respective classes when they saw us -- right past the caretakers who were there to ensure that the children were delivered only to the appropriate adult that dropped them off. I expected them both to say that they didn't like it, and was shocked when my daughter said she had fun and my son said he loved it. Upon further conversation over a picnic lunch in the park, my son revealed that they didn't even have a Bible story in his class. Now, I know that probably isn't the case, but my thinking is this: if they did have a Bible story and the impact of it was so minimal that my son didn't even realize it was a Bible story, then what impact could it possibly have had on my impressionable young son.
So it is agreed that we will continue our search for a new church home in the Indianapolis area. We have been here for almost eighteen months now, and we just can't seem to find the right place. I sometimes wonder if we're being too picky, or too judgmental. But I keep coming to the conclusion that just isn't the case. We aren't looking for the perfect church, just the church that we feel God is calling us to attend. So far, I haven't felt that calling but once, and later felt that maybe I had misinterpreted that calling (which is why we're out looking once again).
So I ask you, faithful readers, have you
any helpful suggestions for us
? If you read through our past
church shopping
experiences, you can get a general idea of what we're looking for. If you know of a church that you feel might be a fit for us, please
let me know
.
Your comments?
Joe