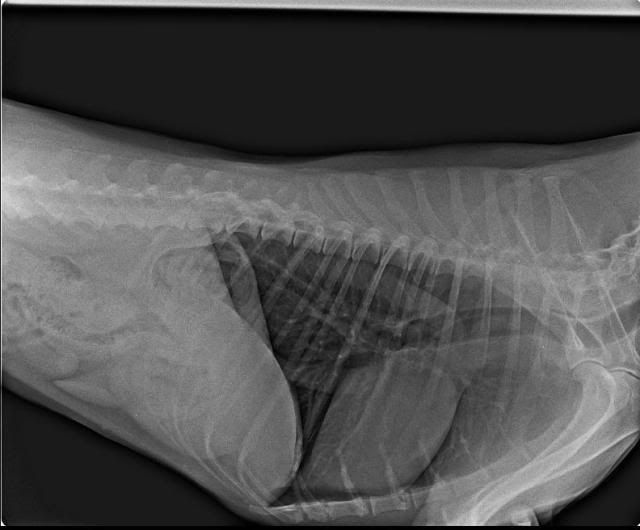 I took our Dalmatian, Maddy, back to the veterinarian today for some chest X-rays. After spending two days in extreme sadness over what appeared to be a gloomy prognosis, we decided to find out just how much
metastasis
of the cancerous cells has already occurred. As I understand it, cancerous cells would appear as white popcorn in this chest X-ray. Surprisingly enough, our Maddy has a seemingly clean bill of health, other than the tumor in her leg.
The vet was cautiously optimistic -- which is more optimistic than he has been so far. He said that it is more likely that there is some metastasis that is so small that it doesn't show up on the X-ray than that her thorax is cancer-free. But he did say that this is a case where we would want to consider amputating the leg, and that he has seen dogs in such a state that have had two to three good years after amputation.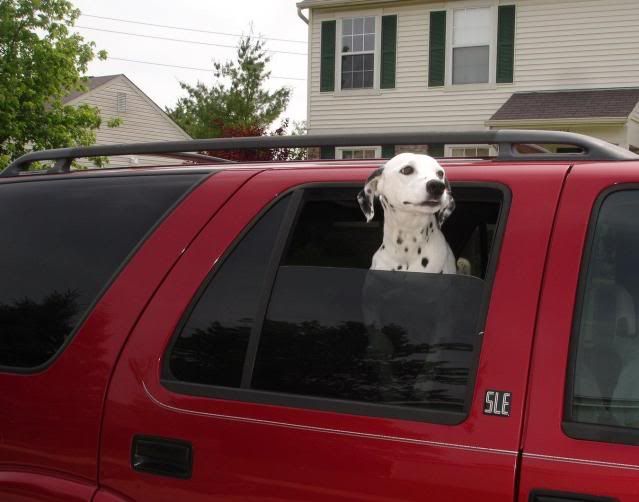 The bad news is, the place that he recommends here in Indianapolis would charge us between $2100 and $2400 to perform the procedure. My wife being from Terre Haute, I got the idea to call some animal hospitals there to get an idea of what the charges would be there. It appears that we can expect to spend half as much (maybe less) by making the ninety minute drive west to have the procedure performed.
So tomorrow afternoon, the whole family -- Maddy included -- will be loading up in the car and heading to Terre Haute to consult with the doctor that will (hopefully) be performing the procedure for much less than we can get it done here in Indianapolis. We're all very hopeful that our Maddy will be pain-free, running around like her old self, and with us for a little longer than we expected just a couple of days ago.
Stay tuned for updates, and thanks to all my Twitter friends who offered their support.
Your comments?
Joe
Maddy's Cancer Battle