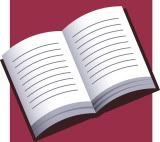 Thanks to the folks at
The Christian Manifesto
, who have frequent contests featuring books by great Christian Fiction authors, I recently had the pleasure to read the latest offering from
Robin Parrish
,
Offworld
.
Offworld
is one of those rare books that you can read and enjoy and never even realize you're reading Christian Fiction if you didn't already know.
* * * * SPOILER ALERT * * * *
The year is 2033 as an unlikely team of American astronauts are about to return from the first manned trip to Mars. After living two-and-a-half years on the red planet, away from friends and family, away from civilization, away from everything that they have already known, this unlikely crew of four eagerly anticipates returning home -- expecting not only a welcome from those they left behind, but also a hero's welcome as the first to walk on Mars.
But when the crew and their ship the
Ares
are barely two thirds of the way along their return trip, things go terribly, unpredictably wrong when the
Ares
loses contact with Mission Control in Houston. Upon crash landing on their home planet, they find that loss of contact with Houston is the least of their worries. What follows is a fast-paced ride aboard a rickety roller coaster with no restraint as Parrish weaves a captivating tale of suspense, intrigue, mystery, and even terror.
END OF SPOILERS
I must say that at times I found
Offworld
a bit confusing -- meaning I wasn't quite sure what the point to the story was, where it was headed, if it even had a destination. Maybe that's one of the things that kept me eagerly turning the pages late into the night, anxious to learn just what was going to happen to America's future heroes next.
Whether you're a fan of science fiction, mystery, or thrillers,
Offworld
will entertain and satisfy. It's a must read across many genres. And you'll never look at the space program the same way again.
Your comments?
Joe
Maddy's Cancer Battle