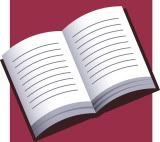 Jerry B. Jenkins calls
Riven
the book he has always wanted to write, unlike anything he has ever written before. In
Riven
, we follow two main characters down two entirely different paths.
Brady Wayne Darby, a high school student with a bad-boy image, can't seem to find his place. After failing with the high school football team, he tries out for the school's performance of
Bye, Bye, Birdie
. An outcast from a broken home living in a trailer with an alcoholic mother who doesn't care what happens to him from one day to the next, Brady is the last person anyone would expect to picked for the school play -- especially for the high profile role of Conrad Birdie.
Reverend Thomas Carey, a small church pastor who can't seem to land a supportive flock, finds himself suddenly assigned to a group of several small churches, all of which he is expected to lead as spiritual guide. When he finds himself losing a power struggle with an elder at one of the small churches, Reverend Carey once again finds himself out in the cold, without a church home or even a place to live.
The author takes us on a journey through the lives of these two men: one who can't seem to stay out of trouble and away from the courts, and another who refuses to give up on God and pursue a secular career. We witness as Brady moves through the criminal justice system, from Juvie to the county jail and beyond. We see the Reverend Carey accept a highly unlikely assignment as the Chaplain of a Supermax Prison with the State Department of Corrections -- an assignment that allows him little to no contact with the very flock he is supposed to lead.
When an unfortunate turn of events throws Brady and Reverend Carey together, they become the most unlikely pair you could imagine, and highly unlikely things begin to happen. As Reverend Carey finally finds the hope he has longed for his entire career, and Brady Darby finds the hope he has rejected all of his life, the two become fast friends on a course that will shock the reader.
Of the many books I have read by Jerry B. Jenkins -- including the
Left Behind
series and
The Underground Zealot
trilogy,
Riven
is by far the most thought-provoking and most inspiring. The character development is some of the best I have seen from Jenkins, and the shocker ending will leave you wanting for more. A highly recommended read!
Your comments?
Joe