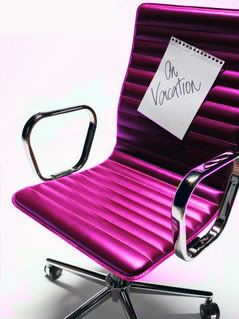 Day four of vacation was a good day. Without telling the kids where we were going, we took them to the
Indianapolis Childrens Museum
. If you have children and you ever have a chance to take them to Indy's Childrens Museum, do it -- it is one of the best in the country. Our kids had a great time, and we'll be going more often since we bought an annual membership today.
After leaving the museum, we went to Old Spaghetti Factory for dinner. The food was very good and the service was exactly what you would want, but rarely receive.
After getting home, my son and I ran out to return a DVD rental to RedBox and picked up
WALL-E
. My son and I saw it in the theater (find my review in the sidebar), but my wife and daughter never saw it. Upon second watching, my review was right on.
After chasing the girls off to bed, my son and I made a tent in the living room and camped out watching OnDemand cartoons. I think he has finally fallen asleep.
Tomorrow is my last day off before returning to work -- a day to relax and prepare for returning to the daily grind. We'll be going to see a potential pre-school for my daughter in the morning -- an idea I'm not crazy about -- and the wife is taking the kids to a Valentines Party in the afternoon. Me, I'll be relaxing.
It's been a nice little break, and I'm sad to see it end.
Your comments?
Joe