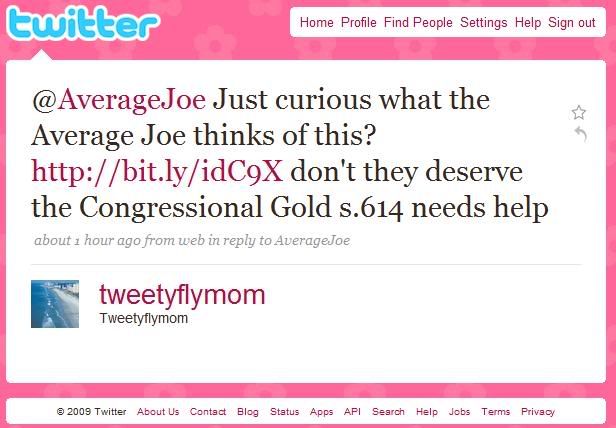 I received
a question today on Twitter
I feel compelled to share. The question was what does an Average Joe think about
Senate Bill 614
, a proposal to award a Congressional Gold Medal to the
Women Airforce Service Pilots
of World War Two. These women flew all types of planes in every non-combat mission one can imagine in support of our fighting troops in WWII, and have gone essentially unrecognized for their bravery and their pioneering spirit.
Having reviewed the bill, to include a list of
past recipients
of Congressional Gold Medals, I find it hard to imagine how there could be much debate about whether these brave women are deserving of this special recognition (in fact, so much more, really). I encourage you to
speak out in support
of recognizing these women by supporting Senate Bill 614.
See WASP members speak out:
Direct video link
.
Your comments?
Joe