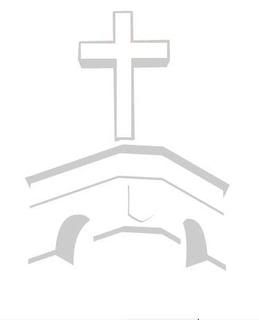 Our
church shopping
continues this week, as it did last week. I'll post about the church we plan to attend today later, but first wanted to share our experience last week at
Park Chapel Christian Church
in
Greenfield, Indiana
.
First, a reminder that this isn't intended to be a review of a church, or the service, or the music. I would never say or do anything to in any way cause harm to any person or entity attempting to do the work of the Lord. In fact, while I will likely discuss our experience at every church we attend, I will only mention the actual name of the church if I felt that we had a positive experience and would feel comfortable returning to the church again.
With that being said, last Sunday morning we attended the 11:15 version of
The Crossing
service at Park Chapel Christian Church in Greenfield. The church is about a twenty minute (or so) drive from home, making it close enough to actually become involved in activities throughout the week and not just on Sunday. One of our concerns attending
our current church
, which is ninety minutes away in Terre Haute, is that the distance alone makes it prohibitive for us to get involved in activities throughout the week.
We entered Park Chapel and were immediately greeted by a very friendly greeter. She made us feel comfortable and welcome, shared with us some general information on the church, the services, and the children's worship, asked us to sign in the guest register, and asked someone to take us to the children's worship area.
My four year old son has become surprisingly difficult to deal with at church lately. In the past, he has always enjoyed and even looked forward to going to church. He hasn't enjoyed the church shopping process at all. While our current church is among the largest in Terre Haute, the large churches we've been visiting in Indy are even larger, and that seems to make things difficult for my son. He was resistant, at first, to going into his age group in children's worship at Park Chapel, but eventually came around.
The children's worship is one of the most important factors for me, actually. While trying to raise my children to love the Lord and be productive, involved members of the church, it is imperative that they feel comfortable and welcome, have fun, and want to return to the children's worship in the future. This is always one of the key areas of discussion when we leave a church, and even though my son was at first hesitant, he came out of the service saying he had fun and wanted to go back. Of course he had fun -- when we picked him up after the service he and another boy were rolling on the floor wrestling. Harmlessly, of course.
Park Chapel is a church that appears to be rapidly growing. They have four services on Sunday mornings -- two in the sanctuary and two in the gym. We attended the second of the services in the gym, which featured an upbeat and inspirational message and a band led by Worship Leader
Dean Nester
playing contemporary Christian music (I'm hoping to feature some of his original music in a future episode of
Soapy Joe
). Some people might not think that the music is an important part of the church-going experience. For my wife and I, it is our time to celebrate God in a large group, to really commune with Him on our own personal level, and a time that really gets our juices flowing and gets us a positive, motivated start to the week. Though I grew up in a traditional Baptist church, with a full choir and hymnals in every seat, a church with a Contemporary Christian band is more to my liking in my middle age.
We have yet to find a church with the service laid out completely to our liking. Again, this is probably because we have grown accustomed to how things are done at our current church, which goes something like this:
The service begins with a sort of call to worship, which is an upbeat contemporary Christian song played by the band (which in this case is usually led by the Pastor, Scot Longyear, and sometimes by part time Worship Leader Shawn Wallace).
The call to worship is followed by a welcome, announcements, and an opening prayer.
The Pastor delivers his sermon, and he does a very good job of speaking to a diverse age group. He seems to understand and relate to everyone individually all at once.
The sermon is followed by a time of corporate worship, which consists of 20 to 40 minutes of music by the band, allowing the congregation to participate in whatever way they choose.
This time of corporate worship includes an open invitation for people to confess their decisions and be Baptized, if they choose, as well as a time of Communion.
The service is closed with prayer.

What we have found at every church we have visited so far places the bulk of the worship music
before
the sermon, following up with one or two songs during a time of invitation. Communion has occurred at various times during the service, and has been done in several different ways.
Our current church allows everyone to take the bread and the cup at the altar, or at their seats, or wherever they feel most comfortable doing so. My wife and I feel that this gives us the opportunity to actually commune with God. The churches we have visited have mostly passed the Communion in the traditional manner. This past week at Park Chapel, we experienced what for us was a
unique
different Communion experience
. As we entered the gym, we saw a table with a plate of unleavened bread (not just the traditional Communion wafers) and a bowl filled with Communion juice. The Communion took place near the beginning of the service. In this unique Communion service, the congregation files past one of the Communion tables, where they take a piece of the unleavened bread and dip it in the bowl. They then take the Communion on their own. My wife and I both felt a little awkward partaking of Communion in this manner, both of us having grown accustomed to taking the bread and the cup separately.
I'm not positive who it was that presented the sermon. His name was Dave, but looking through the church staff I haven't been able to determine which Dave it was. He said something during the sermon that lead me to believe he was the Youth Pastor, but I'm more inclined to believe that he was the Senior Pastor. Regardless, the sermon was very energetic. The speaker was very enthusiastic and informative. The service we attended was obviously geared more toward youth than adults, though there were several adults in the congregation.
My wife and I both felt welcome at the church, though we weren't physically comfortable in the folding metal chairs set out in the gym, felt a little awkward with the Communion service, and felt that the sermon was geared more toward the younger group. We will likely attend the earlier
The Crossing
service, in hopes that it is targeted more to an adult crowd. I do believe that this church is growing, and that it is clearly doing the work of the Lord and making things happen in the Kingdom in Greenfield. If you're looking for a church where the Lord is moving, then Park Chapel is definitely worth a visit.
Will this be our new church home? That remains to be decided. As I said at the beginning of this article, we will be visiting another church today, and I'll share that experience later in the week.
Your comments?
Joe