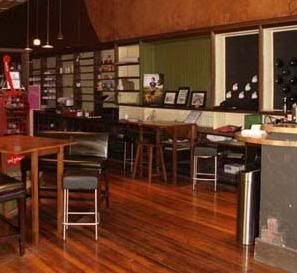 Vacation can be such a wonderful thing. Even though we don't have any major travel plans, I think I'm actually having my best vacation yet.
This morning, after everyone had breakfast and prepared themselves for the day, we headed to
Rock Paper Scissors
in Greenfield. It's a coffee shop and arts center. I may have mentioned it previously, either in an article or on
The Joe Show
. My wife took our two children there so they could each create a piece of pottery for me for my birthday last month. After the children each selected a pre-made piece of pottery and painted them, the Rock Paper Scissors staff was to prepare them for glazing and firing in the kiln. My wife was told she could pick them up a week later. Both pieces took longer than a week, and it was nearly four weeks before my daughter's piece was ready. We were given a gift certificate for four pieces of art and four drinks free (approximately a $50 value) for our inconvenience, and decided to use that certificate today.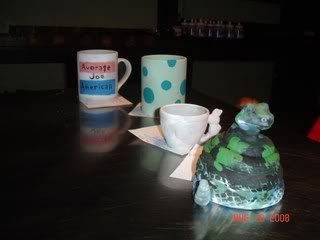 My wife had some crazy coffee concoction to drink that isn't really coffee at all, I had a cup of coffee, and my children both had juice boxes while we sat down and started working on our masterpieces. I never claimed to have any artistic ability, and the mug in the picture (I'm sure you can pick mine out quite easily) proves it. I thought it would be cool to have a mug with a hand painted logo of the site, which I will certainly use whenever I partake of my coffee. We had fun, and we were treated very nicely -- they even remembered our name, but that's just a result of the squeaky wheel getting the grease -- and were told that our items would be ready in a couple of weeks (sounds like they may have learned something about under-promising and over-delivering, as well). My wife and I are both anxious to get back our coffee mugs. My son, of course, got a little carried away and painted one of the meanest looking snakes I have ever seen.
After leaving Rock Paper Scissors, my wife decided to drive a little further into Greenfield to see what we have missed (we usually turn left at that intersection and have never driven straight through). We came across
Riley Park
, with a rather large children's playground, and decided to stop and let the kids play for a while. Our children are about 2-1/2 and 5 (come Monday), and absolutely
love
going to the playground. My daughter could swing all day long. In fact, to get her off the swing, I had to bribe her with an Icee at
Speedway
on the way home.
Once home, my wife began working on the birthday cake for our son's birthday party on Saturday. She's making a pirate ship (sorry, no pictures of it until it's unveiled at the party) because my son is big into pirates right now. While she was making the cake, I got word that an anticipated Loss Prevention investigation was going on at my store. I won't go into details, other than to say that an Associate had been caught falsifying some company documents to cover up some discounts she gave on items that she purchased herself. Loss Prevention was asked to come into the store and investigate, and didn't make it in until after the start of my vacation. After admitting to her dishonesty in a written statement, she was terminated.
And as further proof that vacation isn't completely without work, I was then asked to be on a conference call where a new Senior Vice President was announced. Thankfully, it was a short call.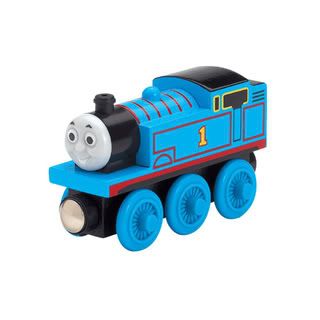 I then took my son upstairs to the play room while my daughter was napping, and we began the process of reassembling his Thomas and Friends play table. We had to run to
Toys R Us
to pick up one missing piece. When we returned, my son was so excited about the new pieces we purchased that he totally dismantled all of the work we had done, wanting to start over. Of course, my son was watching TV and when he saw
Good Eats With Alton Brown
come on, he quickly lost his interest in the train table. I suggested we go downstairs and watch the show and rebuild his track tomorrow. After watching Alton Brown and
Food Detectives
, the kids were both shipped off to bed, and I began recording this week's episode of
Soapy Joe
, with special guest host
Microsoft Anna
.
While making music selections and working on the show, my wife and I watched Senator Barack Obama make his formal acceptance speech on the last night of Obamafest. To say that I found myself inspired, moved, or in any other way affected by the rhetoric would be an overstatement. I just pray that voters across the country will open their eyes before November and cast a smart vote, not an emotional vote.
I did find Senator McCain's words, posted at
JohnMcCain.com
after the Democrat spectacle, to be more like the kind of talk I would want to hear from my next President.
The entire family is now asleep, and having completed my review of the second day of my vacation, I find myself with a little reading time on my hands. More updates over the next six days of my family time vacation.
Your comments?
Joe