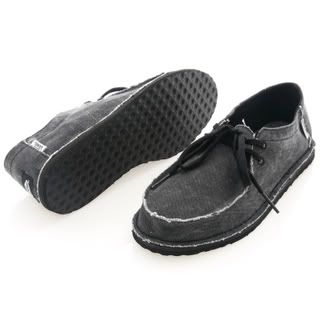 My little girl is two-and-a-half years old, and she just loves her Daddy so much. I feel so blessed to have two wonderful children.
One day last week I asked my daughter to pick up my slippers by the side of my bed and bring them to me. She didn't understand what slippers were, so I told her that they looked like shoes. She grabbed them and brought them to me.
The next day, after I got home from work, my daugther walked up to me holding my slippers out and said, "Here, Daddy." My heart melted. Literally, I was so touched that my sweet little girl remembered that her Daddy liked to wear his slippers and relax after work. She wanted just to make her Daddy happy, and did so with such a simple gesture.
This morning, as I was sitting at the table after breakfast sending out some recruiting emails for some open management positions in one of the stores in my market, my little girl came down the stairs and walked up to me, saying, "Here, Daddy." Once again, she had my slippers in her hands, proving that this wasn't just a one time thing.
Again, my heart melted, and I asked her, "Did Mommy tell you to bring those to me, or did you do it on your own?"
She said, "Did on my own." Ouch! That's my heart melting at the thoughtfulness and love of this sweet little girl of mine. So pure and innocent, she just wanted to make her Daddy smile, and knew just how to do it. I don't know if I have ever felt more loved.
It's amazing, isn't it? The greatest achievement of my life took no training, no special skills, no work at all really. The greatest thing I have ever achieved is being a Daddy to two wonderful kids, and somehow I think that's exactly the way God had it planned.
Your comments?
Joe