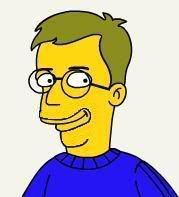 My wife hates it, but I've shaved off the beard. She says it's itchy when I kiss her, and if I don't keep it trimmed neatly, my 22-month-old daughter won't give her daddy a kiss.
So, I shaved it all off. My wife hates it, but my son says it looks better. So, for now, I guess I'm going beardless.
I think I kind of like the look, too. Just a little cleaner, I think.
Joe