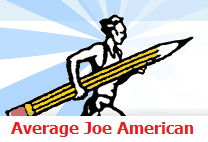 National Novel Writing Month (aka NaNoWriMo)
runs every year from November 1st through the 30th.
National Novel Writing Month is a fun, seat-of-your-pants approach to novel writing. Participants begin writing November 1. The goal is to write a 175-page (50,000-word) novel by midnight, November 30.
Last year was my first attempt at NaNoWriMo. I completed 11,801 words -- a long way from the 50,000 work goal. Last year I reduced the amount of podcasting I did to afford a little more time for writing. I was still driving almost ninety minutes each way to work, working fifty hours a week, and fulfilling my fatherly duties around the house, to include assisting in raising two toddler children.
This year, I live only thirty minutes from work. I still have to work fifty hours a week, and still have two toddler children. I still, however, want to "win" NaNoWriMo this year. The challenge beings in less than two months. I will certainly be making changes to the podcasting schedule during the month of November this year, and am fishing for other ideas to help me prepare for success in this year's NaNoWriMo challenge.
I am shamelessly asking for
your support and suggestions
on how I can better prepare for success this year. Any input you might have would be helpful. I'll post updates of my progress throughout the challenge.
Joe