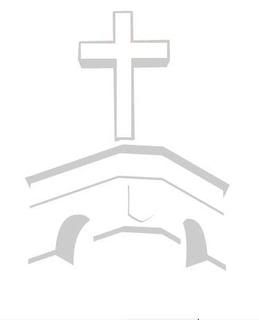 The family and I were out church shopping again this morning. Having recently moved from Terre Haute to Indianapolis, we have been trying to find a new church home in Indy. Most Sundays, we have been making the trip from Indy back to Terre Haute, where the kids get a chance to visit with their maternal grandparents, and then we all go to
church
together. We really feel at home at
our current church
in Terre Haute, and it's been difficult to find something in Indy that gives us the same feeling.
I
spoke recently
about one of our recent "church shopping" outings -- which is really just my way of saying we went to a local church instead of making the trip back to Terre Haute. The two churches we have visited previously in Indianapolis just didn't make us feel at home. One visitor to the site who is a former resident of Indianapolis sent me a couple of church recommendations, which we plan to visit soon, and a friend of my wife's (who also happens to be the sister of
our Pastor
in Terre Haute) recommended a church as well. It was that church that we visited today.
As I stated in my comments about the last church we visited, I don't want this to come off as a review of a church. It's really just me relating our recent experience. And, because I would never want to do any harm to any organization that is truly trying to do the Lord's work, I will never mention the actual name of a church we visit unless we feel that it's someplace we could return to.
Which is why I can gladly share with you our experience today at
Connection Pointe Christian Church
of Brownsburg, Indiana.
As I said, this church came highly recommended to us by someone who my wife has recently become friends with, the sister of our current Pastor in Terre Haute. That alone led us to believe that it might be a promising situation for us. Connection Pointe has four services each weekend: one Saturday evening and three on Sunday morning, all of which have the same message but a different style of worship music to meet the tastes of every attendee. We chose to attend the 11:00 AM Sunday service, which is the "Modern Worship" service. We entered the church to the sound of a contemporary Christian rock band playing familiar and popular Christian music in the sanctuary. Led by Worship Leader Greg Frazee, the band has the popular modern sound that we've enjoyed at our church over the past several years.
A very important consideration for us when "church shopping" is whether we are made to feel at home. We entered Connection Pointe church by what appeared to be the main entrance, based on other people-traffic going in and coming out, and approached the information desk. We waited briefly while the woman attending the desk finished with another visitor, then my wife explained to her that it was our first time at the church and we needed to know where to take our kids for childrens worship. The woman warmly welcomed us, came out from behind the information desk, and led us directly to the childrens ministry area, where she introduced us to a gentleman who got our kids processed into the system. This, too, is a very important consideration for us. Not only must we be comfortable with the church, but our children must as well. In fact, it's actually more important that our children benefit from the church home that we choose, as we want them to be brought up to learn to love God and to serve and obey Him.
The kids were processed into their respective age groups, and we made our way to the sanctuary, where Greg Frazee and his band continued to play. The sanctuary was physically a little smaller than that at our regular church, but was filled to near capacity -- and this was the third service of the day and fourth of the weekend. Everyone was standing and joined in the worship for probably twenty minutes after we entered, at which time the speaker of the evening approached the stage.
As the Pastor and his wife are on "study break" during the month of July, there are guest speakers each weekend this month. Some from within the church, and others from elsewhere. Much to our surprise, we were familiar with today's speaker,
Dave Butts of Harvest Prayer Ministries
, as he is from Terre Haute and has spoken at our church there in the past. He has always struck me as a very engaging and informative teacher, and today proved to be no exception. [
A Study Guide and Outline of the service are available for self study. My notes are available now at Soapy Joe.
]
At the end of the service, all visitors were invited to "Room 103" to be greeted and welcomed to the church. Surprisingly, my wife said she wanted to go. Now, my wife is usually one who is very reserved about doing such things, so this told me that she was indeed very comfortable with the service and our experience to that point. We picked up our kids from their respective groups, and asked each of them the two most important questions (three for my son).
Did you have fun?
Do you want to come again?
[To my son] Did you learn anything? (or What did you learn?)

They both answered "Yes" to the first two questions, and my son was able to show us evidence that he had actually been taught a lesson and not just involved in supervised play. So far, it seemed that everyone was pretty happy with Connection Pointe church (the only sour point being that it was still almost a 45 minute drive from home, which is about half of what we drive to go back to Terre Haute for church).
We met with some representatives of the church in "Room 103." The kids were welcomed with cookies, we were asked to fill out a guest registry and greeted by some friendly people who made us feel welcome and valued. We were even given a small gift bag.
With guest speakers all month long, it's a little hard to say how we'll feel about the actual sermon portion of the service. We won't get a chance to hear the Lead Pastor actually speak until some time in August. That's really the only thing left that we need to evaluate to decide just how "at home" we can feel at Connection Pointe. We have all agreed that we would like to go back again after the Lead Pastor returns from "study break" to see if we feel reached by his teaching style. I would venture to say that if his teaching moves us, we may have found an alternative church home for the weekends that we don't make the trip to Terre Haute to visit with the in-laws.
I would guess that we'll probably attend at least one more church in Indianapolis during the month of July while we wait for the Lead Pastor of Connection Pointe to return in August. After all, I still have at least two recommendations from readers of the site to check out. If you have any suggestions of churches in the Indianapolis area that we might check out, please
let me know
. The rest of the Sundays until then, we will likely attend at our regular church home in Terre Haute.
Your comments?
Joe