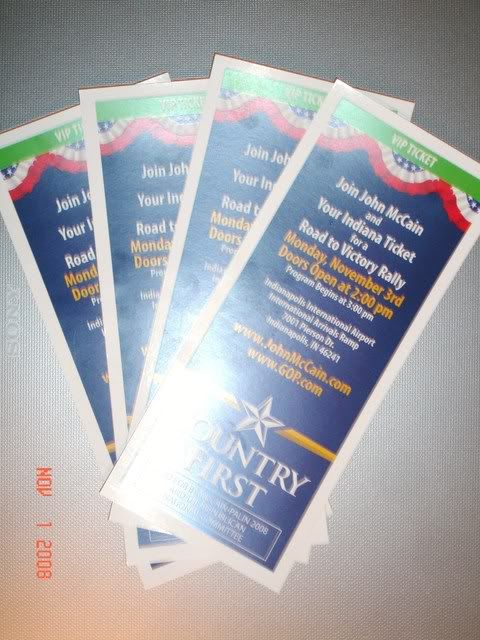 I made over 100 phone calls today, and will be at the Victory Center tomorrow afternoon making more. I received quite a good response from registered voters I called today, most of whom were very supportive of
Senator McCain
,
Indiana Governor Mitch Daniels
, and other Republican candidates. There were people who actually urged us on to continue the work for Senator McCain. I think there are quite a few voters out there who are wary of an America with Barack Obama in the White House (as is evidenced by Senator McCain's 5 point lead in
Zogby's poll dated October 31
).
It's not too late to get out and get your tickets to see Senator McCain on Monday, and to get out the vote for
McCain / Palin
on Tuesday. In fact, now is the time, because four years is a long time to regret the Socialist agenda of Barack Obama.
Mobile post
sent by
averagejoe
using
Utterli
. 
Replies
.  
mp3