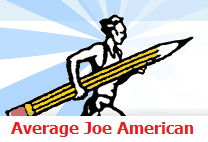 Things are going to be just a bit quieter around here over the next thirty days, as I plow my way through
National Novel Writing Month 2008
. The game is on, and the first 973 words are written. My goal is a minimum of 2000 words per day, which would put me beyond the 50,000 word goal.
Of course, with the election on Tuesday, there will be a few days that my focus is more on the national scene than on my own created world, but things will be mostly quiet here otherwise.
You can follow my NaNoWriMo progress by
requesting access permission
. Read excerpts from my project as well as anything else Nano-related I might ramble about.
Your comments?
Joe