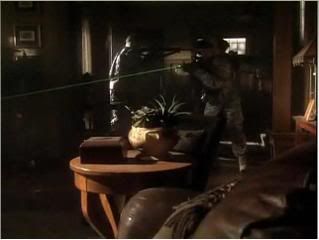 With only two episodes left in the second season of
Jericho
, the action is really starting to heat up.
It is unknown as of yet whether the show will be renewed for a third season. It was originally canceled after the first season, and brought back only because of the
NUTS
campaign launched by the disappointed fans.
I, for one, would love to see the show continue. The story is getting better and better with every episode, and I hope to see CBS renew for a third season.
You can have your say and voice your opinion to CBS. Let them know that you want to see another season of
Jericho
. Send your letter today:
Nina Tassler, President, CBS Entertainment
Les Moonves, CEO, CBS Corporation
CBS Television City
7800 Beverly Boulevard
Los Angeles, CA 90036
And if you need a reminder of just why
Jericho
should be renewed for a third season, check out a
preview of next week's episode
.
Joe