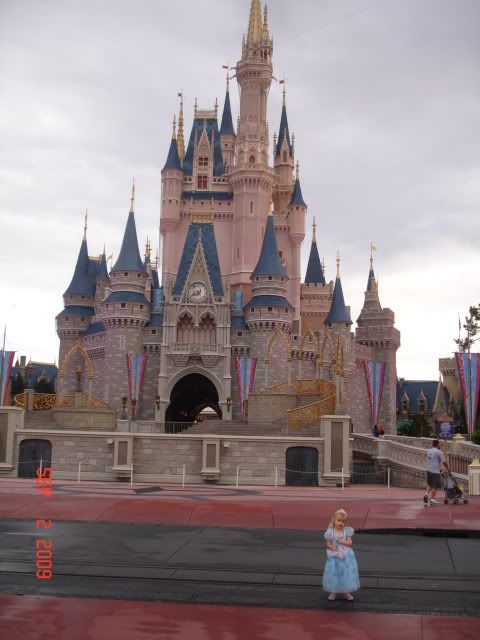 Our fifth day of vacation -- our 3rd at Magic Kingdom -- was the most magical of all. My son finally started to loosen up and actually had a really good time. My little girl had breakfast with all of the Princesses in Cinderella's castle, and met her favorite Disney character, Tinkerbell.
The morning started a bit rough, as we tried once again to drive from our resort to the Magic Kingdom, parking at Disney's Contemporary Resort and making the five minute walk to the park. We had been tipped off to this little shortcut by a gate guard at the Contemporary Resort on our second day at the Magic Kingdom. Apparently, it's such a top secret shortcut that it's forbidden, as the gate guard on this third day told us we were not allowed to park at the Contemporary Resort unless we were staying there (we stayed at Saratoga Springs Resort). Not about to let my daughter miss out on breakfast in the castle, I turned around and left the gate, drove a half mile or so down the road, and turned around. My little girl's happiness was more important than some stupid gate guard's rules -- especially when those rules had been broken for us before. I drove back to the contemporary resort and passed the gate entrance to an entrance for "Cast Members Only," where I followed another car through the gate and parked within sight of the very gate guard who told me I couldn't park there.
We made the walk to the Magic Kingdom, where my little girl was treated like a Princess as we entered the park for breakfast an hour before opening time. Breakfast at the castle was not the best meal -- but it wasn't all about the food. My little girl met almost every Disney Princess: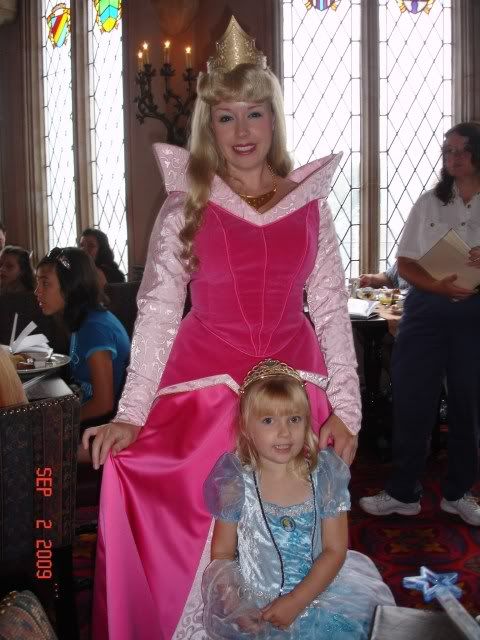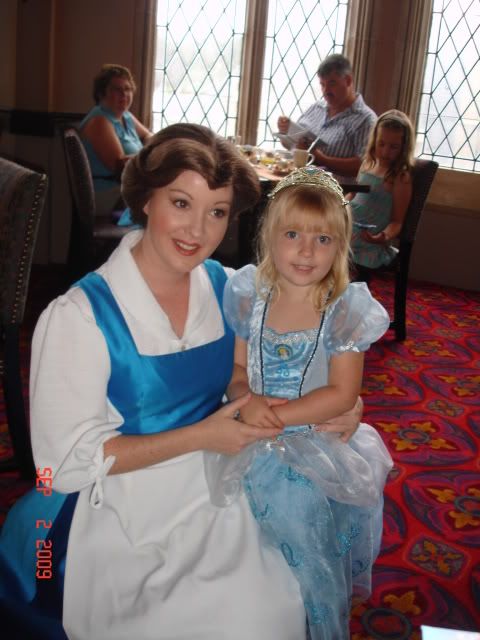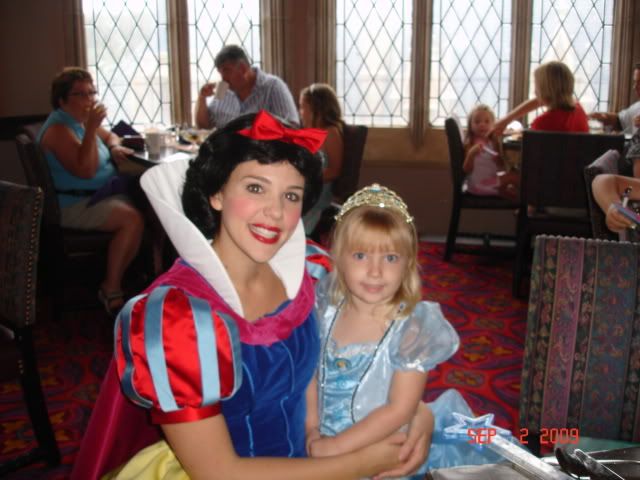 After breakfast at the castle, my Princess entered the park, greeting her subjects with a royal wave.
Direct video link
.
More character greetings:
My son, who has always been very hesitant to meet any of the tall costumed characters, was just as bad at Disney, though I was able to bribe him to stand for a family photo of Mary Poppins. He also was very hesitant to ride any fast or intense rides, but he finally started to loosen up on our last day at Magic Kingdom (and was even looser at Epcot two days later).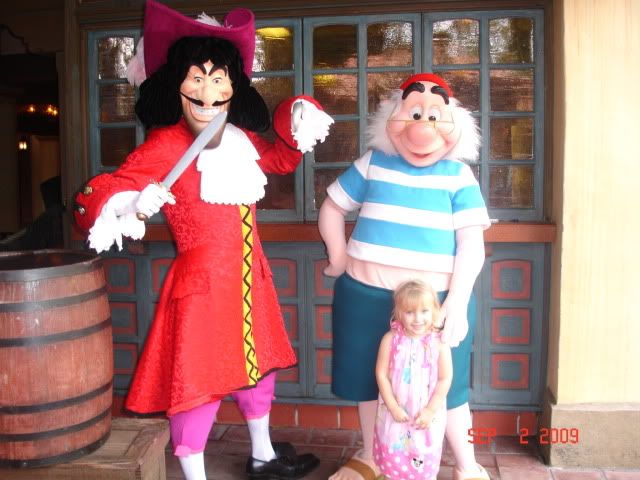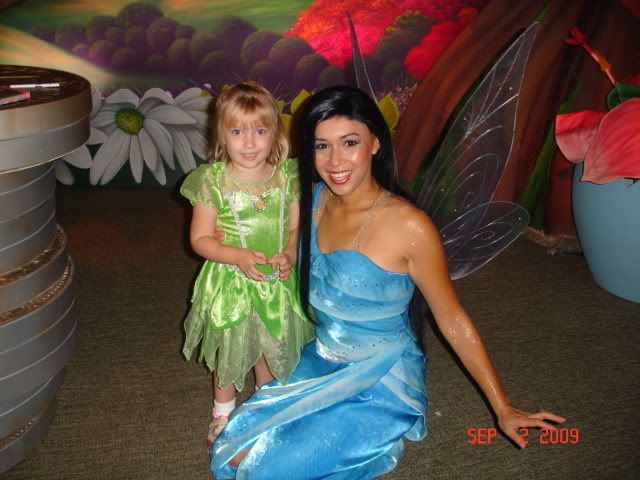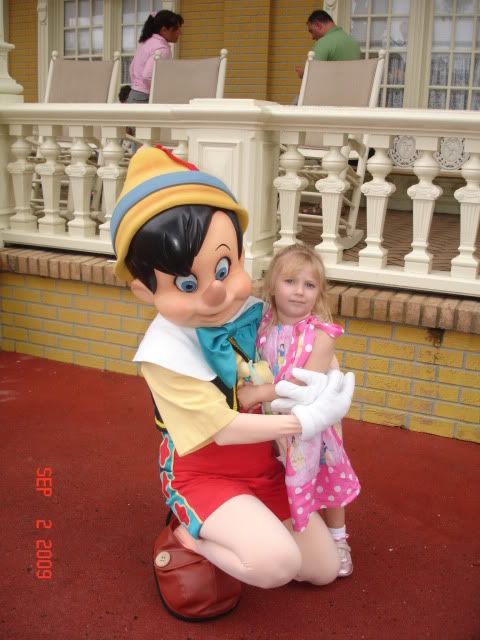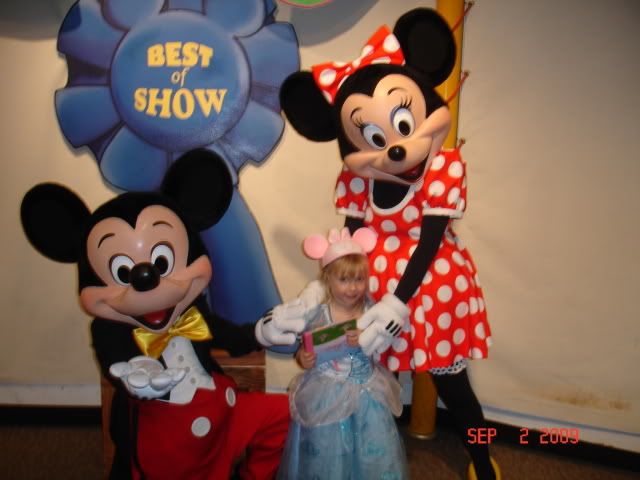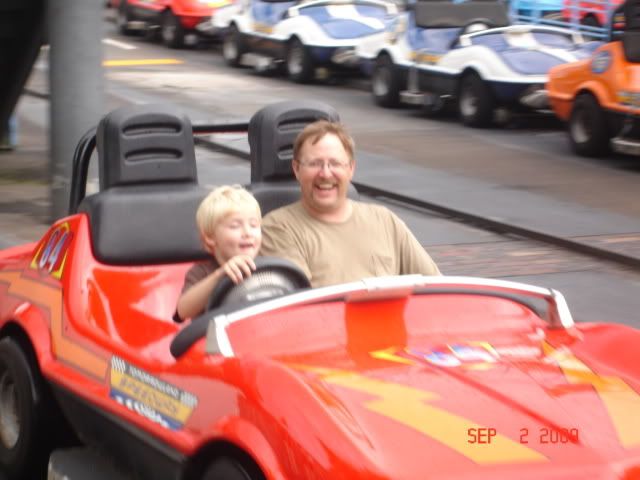 One of his favorite rides at Magic Kingdom was when he got to "drive" a race car.
One of the best parts of the last day at Magic Kingdom for me was when my son actually volunteered to go up with Captain Jack Sparrow. He had seen other children learn sword fighting techniques from the famous pirate, and hoped he would get to do the same, but he was instead sworn in as a member of Captain Sparrow's crew. It was, however, a major step for my son to get so involved with a character.
Direct video link
.
The last day at Magic Kingdom by far was the best, and I find myself every day thinking of new reasons to go back. I didn't think I would miss it so much, but we had lots of fun as a family and can have lots more.