Follow prior Disney vacation posts here.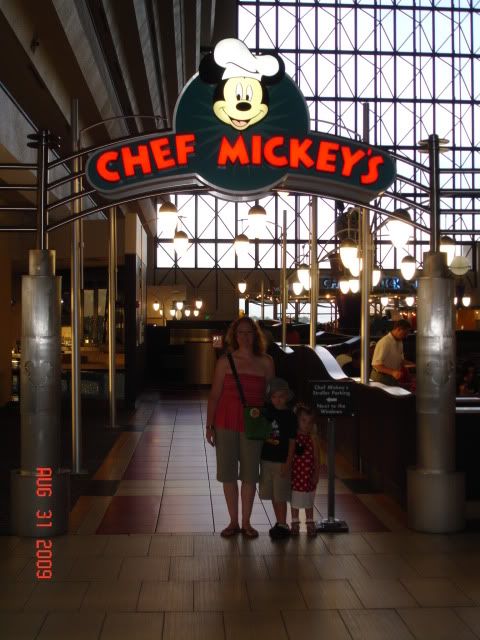 After a very late night at the Magic Kingdom, we were up with the sun the next morning to have breakfast with Mickey and Minnie Mouse, Donald Duck, Goofy, and Pluto at Chef Mickey's inside Disney's Contemporary Resort.
It was another day of many, many character greetings for my daughter, and thanks to the quick actions of the world's favorite mouse,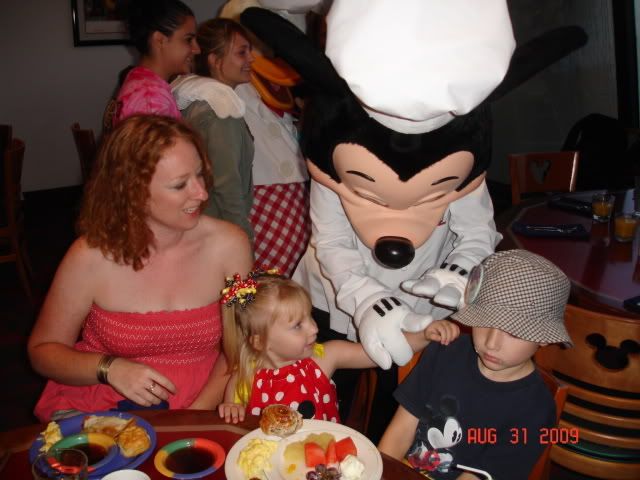 my son -- who has always shied away from tall costumed creatures -- was even drawn into the action, when after posing for a quick picture with my daughter, Mickey wandered around the table between my wife and son, taking my daughter with him, while I snapped a quick picture with my son it. This, indeed, is a rare photo. Some more quick pictures of the characters from breakfast: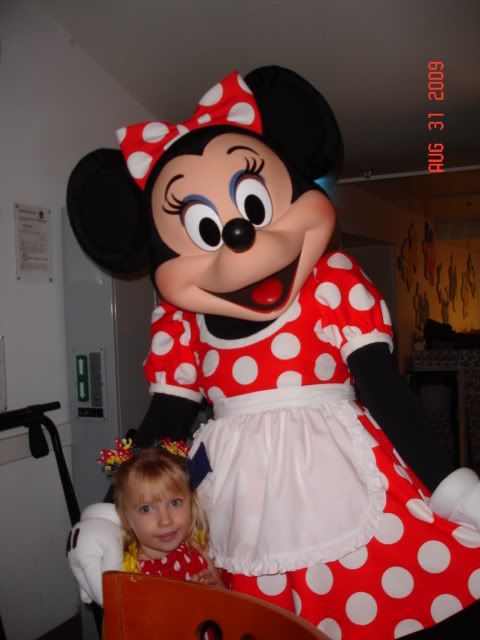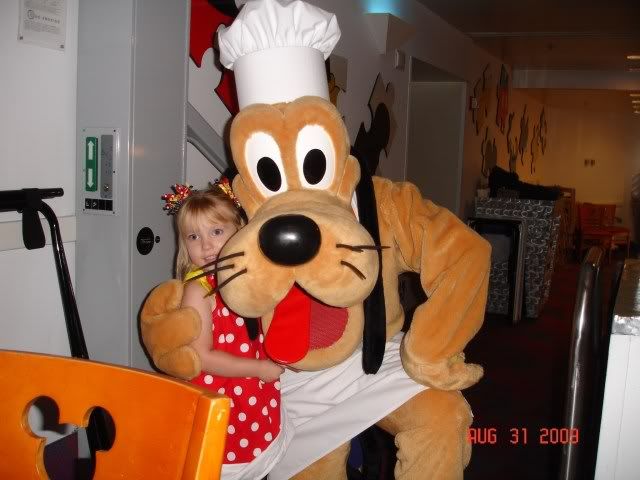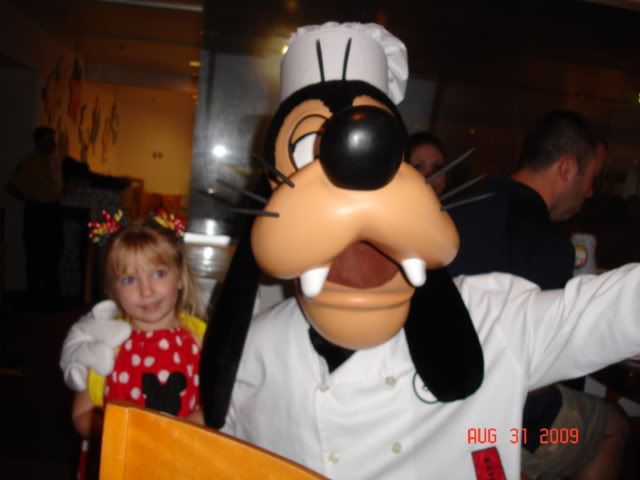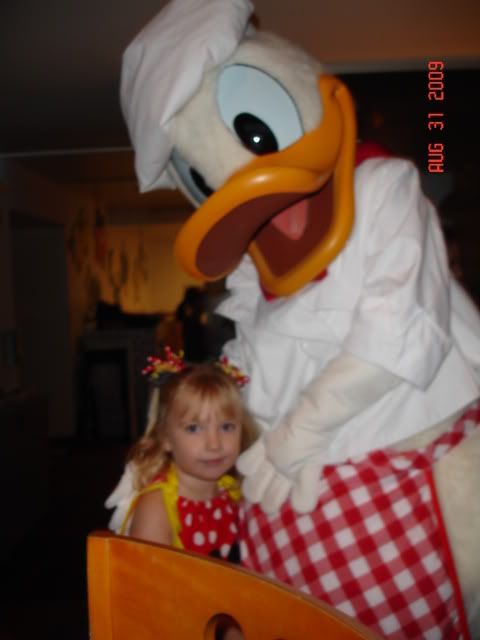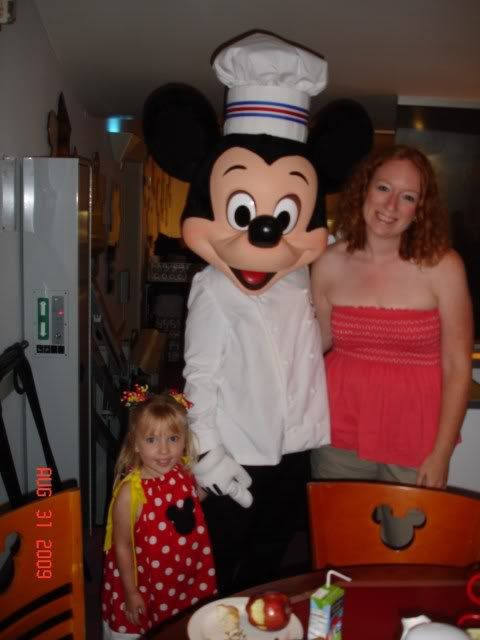 The breakfast package was supposed to include a professional photograph of the family, but my son was very uncooperative, and we chose not to get the picture taken. He is
not
the typical kid you would expect to see at Walt Disney World. He avoids the characters, is hesitant to ride most of the rides, but still found some way to have a good time. Luckily, he began to loosen up as the week progressed.
Rather than take the buses to breakfast and to the Magic Kingdom afterward, we chose to drive the car to the Contemporary Resort, where we had breakfast, and leave it there while taking the monorail to the Magic Kingdom. It was quite nice, actually, eliminating the cramped Disney bus rides from our day. It turned out to be a cause of frustration later in the week, though (more on that in a future post).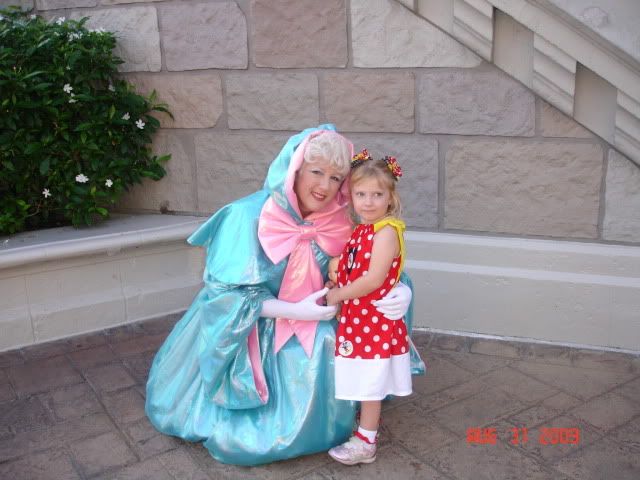 After breakfast, we spent a second day (our first full day) at the Magic Kingdom, where my daughter met more and more characters, starting with Cinderella's Fairy Godmother.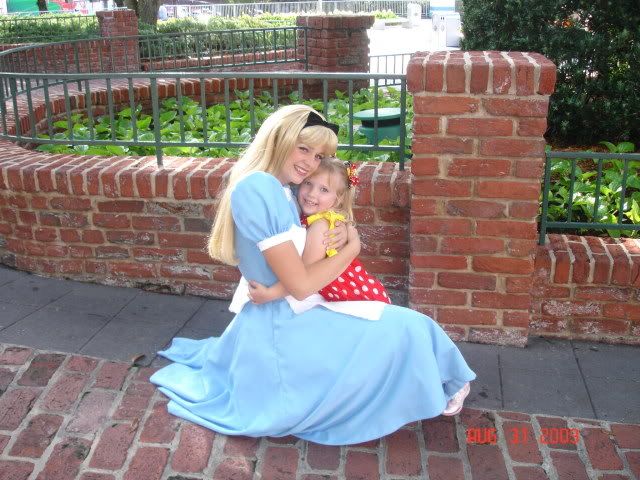 When she met Alice (yes, that one -- the one from Wonderland), whom I don't think my daughter really knows much about, she practically knocked her down giving her a hug.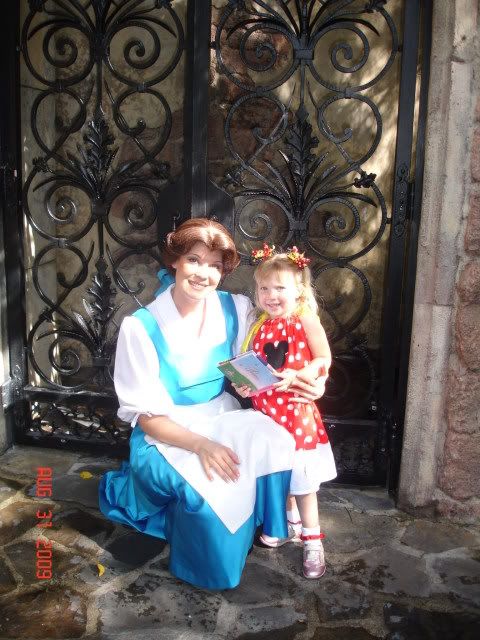 Finally, my little girl got to meet one of her favorite Disney characters at Story Time With Belle, when Belle (from
Beauty and the Beast
) told her story to the children. It was an interactive story, and it surprised me to learn just how much of
Beauty and the Beast
I actually know.
More character greeting pictures: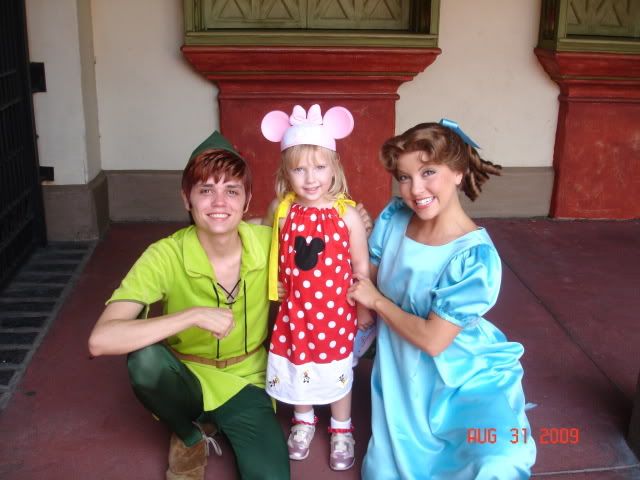 One of the most memorable character greetings of the entire trip came while we were waiting for Story Time With Belle to begin. We were walking around the park in the area where Belle was to tell her story when we stumbled across quite a terrible threesome:
Cinderella's step-mother Lady Tremaine, and her step-sisters Anastasia and Drizella. Wow, what a hilarious experience, and I imagine that the actors in these roles quite enjoy their jobs, because they don't have to be dripping with happiness, like every other character at the parks -- these three actually are
expected
to be mildly rude.
Each of the three signed my daughter's autograph book (she filled up two of them during the trip), and Lady Tremaine handed it back to her and said, "Write your name in your book." My daughter, of course, who is only three years old, didn't react to it, but my wife and I were both rolling in laughter. Then Anastasia taught my daughter how to curtsy, and my daughter caught them a little off-guard by acting on a tip my wife read online when she asked them, "Will you sing for me?" It was one of the funniest and most memorable moments of the trip. Judge for yourself.
Direct video link
.
Have you ever seen something so funny?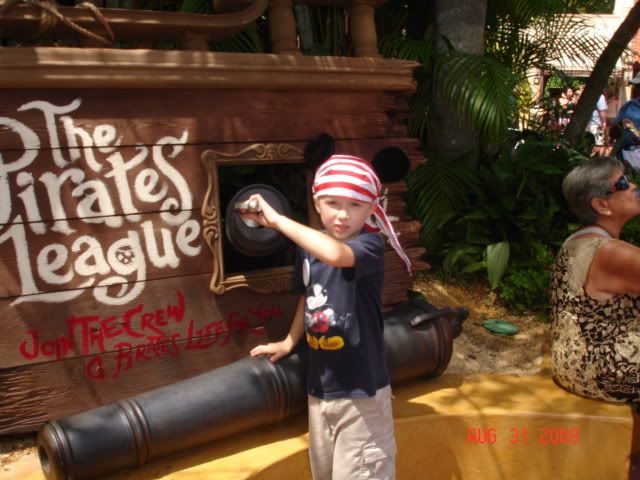 My son found a ride he enjoyed quite a bit in the
Pirates of the Caribbean
attraction.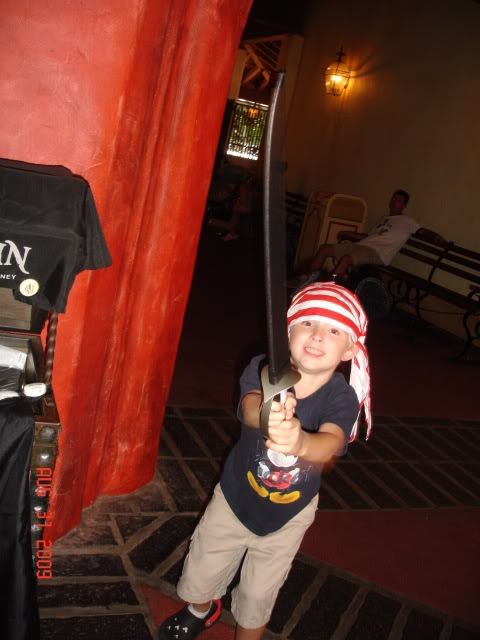 In fact, he enjoyed it so much that he actually found a set of Mouse Ears he liked. And a sword, too, of course, which he can be quite dangerous with.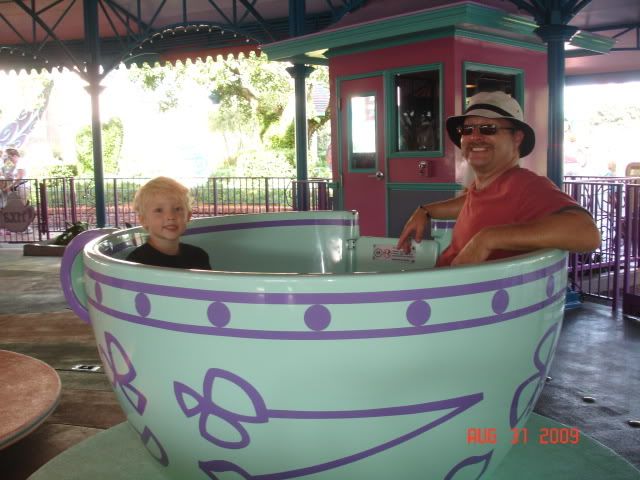 Of course, it goes without saying that no trip to Walt Disney World is complete without riding the Tea Cups. My son absolutely
loved
this ride, as we spun and spun and spun in dizzying circles throughout the ride.
Our third day of vacation was quite enjoyable, regardless of the rain that began falling around 4pm without stop. We donned our ponchos and made a fun wet day of it, splashing in puddles and just making the most of the situation.
Your comments?
Joe
Maddy's Cancer Battle