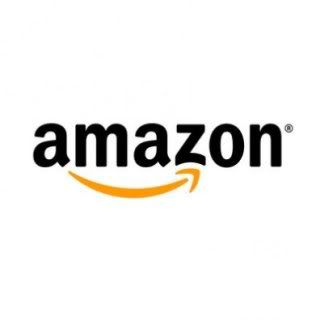 The Wall Street Journal
reports:
Amazon.com Inc. said an internal cataloging glitch inadvertently removed more than 57,000 books from its sales rankings and main search page.
[

]
I am
an author
, though not one whose work would be affected by a "blunder" such as this, even if I was a best-seller. I am also a father, and as a father, I prefer to be able to sit with my children and look at books on Amazon without having to worry about titles that I consider objectionable popping up and my kids asking, "What's that, Daddy?"
What would I consider objectionable? Probably several topics that would cause many to say I'm in favor of censorship. For example, I would prefer that my children not be unexpectedly presented with books about
any
sexual persuasion, or covering any sexual topic at all. I would prefer my children not be presented with material displaying any form of nude "art," to include even the famed statue of Michael, for example.
Does that make me in favor of censorship? I don't think so. I'm not saying that Amazon shouldn't offer material with such topics to its customers, just that maybe it is material that shouldn't pop up in general searches. Just as I favor a triple-X domain that would protect my children from accidentally stumbling onto objectionable content, I favor systems that would make what I consider objectionable content just a little less likely to pop up when I and my family are looking for books online.
None of these things make the content impossible for those who want it to find it. It is still there, and they can find it if they use the right search techniques. I do not consider it censorship to make something available only to those who want it while at the same time protecting those who don't want it from having to be exposed to it.
I ask you, does it make more sense for someone who is looking for content of an adult nature to have to search for it by adding "Adult" to their search term, for example, or for someone who doesn't want to be exposed to it to have to spend money on filtering devices, etc., or avoid the Internet altogether? We can enable everyone, or just those who suffer from moral bankruptcy. Sorry, that might be harsh, but that's how I feel. If you don't like it, next time you search Google for content, try entering "-Average Joe American" into your search and see if it helps you avoid my content. Or you could just avoid the Internet altogether, which is apparently what I'm expected to do if I want to protect my kids from things that we find objectionable.
Whatever the cause of the recent Amazon "blunder," even if it was completely intentional on Amazon's part, I say "Good on ya" Amazon. It is possible to serve everyone without offending everyone, if those who are so in favor of the further decline of society would just learn
not
to be offended when the content they want is appropriately categorized to prevent young innocents from being exposed to something that, in my opinion, we have every right to expect them to be protected from.
Your comments?
Joe