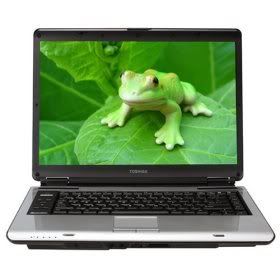 Just a quick update on the Toshiba fiasco.
Guy Lugo, so far, has been true to his word. An empty box arrived today, with a UPS prepaid ARS label to send my Toshiba notebook computer back to Toshiba in Irvine, California, for them to repair it. It's out of warranty by about two and a half months, but because I had the problem very well documented over the past several months, he says that he'll take care of the repairs at no cost to me.
A shocker, I know. Now that I have a new Sony Vaio notebook, which is
much, much, much
better than the Toshiba, I don't know what I'll do with it when it is returned repaired. Hopefully first I'll recover my data from the hard drive, then either sell it or give it to my four-year old son.
Yeah, really, my four-year old son. He is surprisingly computer literate. You would have to see it to believe it.
Joe